First of three spacewalks will repair International Space Station's robotic arm
MIAMI – As every homeowner on earth knows all too well, every now and then you have to make repairs.
And that's exactly what's going on in space during the next two weeks, 250 miles up above us.
There are three scheduled spacewalks that are all about International Space Station maintenance.
On Thursday, two American astronauts, Commander Randy Breznik and Flight Engineer Mark Vande Hei, exited the air-lock, climbing out into microgravity as the Space Station passed above the eastern Mediterranean Sea.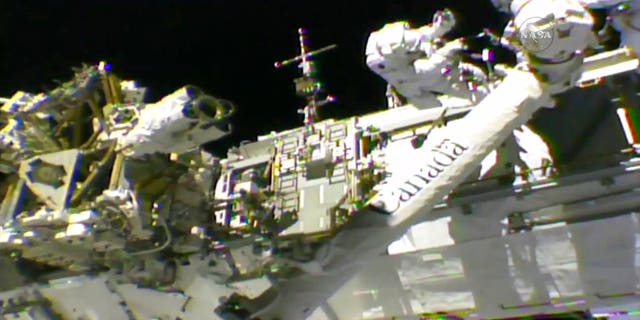 Good morning, Israel!!! Egypt!!" enthusiastically exclaimed Breznik as he held on while looking down at earth.
Thursday's task: Replacing one of two Latching End Effectors on the ISS's big robotic arm, the Canadarm2, a procedure similar to hand-transplant surgery.
One of the two grappling mechanisms stalled last month.
It's a minor glitch that the Johnson Space Center says has no effect on planned space station operations, like science experiments and the next cargo ship arrival in November.
As for that big robotic arm, it will be the focus of the next two spacewalks, on Tuesday of next week and Wednesday the week after.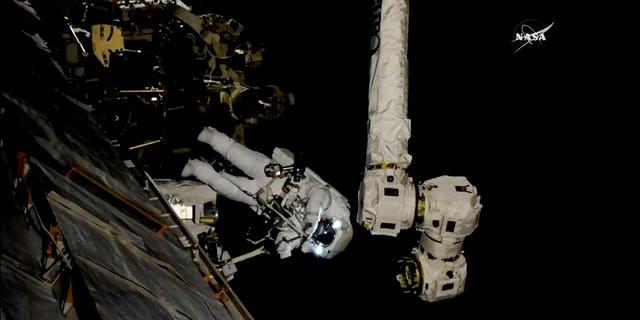 Bresnik and Vande Hei will again be involved, but on the third spacewalk, American Flight Engineer Joe Acaba will get his chance to float around.
Those two space walks are dedicated to lubricate the Canadarm2 and also replacing cameras on the left side of the Station's truss.
In a speech Thursday in Virginia before the National Space Council, Vice President Mike Pence reiterated the administration's outer space intent: Putting humans back on the moon, establishing a permanent lunar base, from which we'll send astronauts, eventually, to Mars.