Feds need public help collecting coyote poop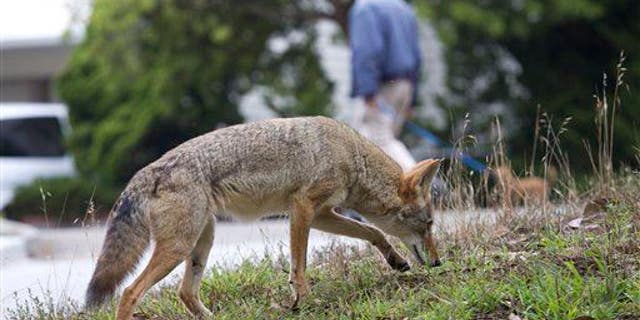 NEWYou can now listen to Fox News articles!
Don't mind searching for coyote poop, or parsing through that poop for digested food bits? Then the National Park Service (NPS) wants you. It's seeking volunteers to help find and analyze coyote excrement, called scat, across the Los Angeles area, My News LA reports.
The idea is to see how urban coyotes survive by looking at their diet. "We hear plenty of anecdotal evidence about what coyotes eat, but it's actually never been studied in LA before," biologist Justin Brown tells the Los Angeles Times.
This two-year project "should yield basic ecology information ... which we hope will assist residents and policymakers in making informed decisions on coyote management." Volunteers will be asked to commit for at least six months and give about a day per month to one of two teams, scat-finders or scat-sifters.
Finders will help scour a wide urban range from Boyle Heights to Beverly Hills, while sifters learn how to work with scientists in identifying digested food bits in dried and sterilized scat.
The hope is to move beyond research on suburban coyotes, which travel between urban and natural areas, and focus on urban coyotes—what they eat in places like small parks and vacant lots, Brown tells KPCC.
"Is it fruit from people's trees, rats, possums, skunks, raccoons, people's cats?" he asks. This follows a surprising 2015 NPS study that attached GPS collars to two coyotes found near downtown LA, per a press release.
The GPS data showed that the "coyotes are persisting within home ranges that have high human densities and little natural habitat, which is quite remarkable," Brown said at the time.
(Officials say a mountain lion crept into a zoo and killed for a meal.)
This article originally appeared on Newser: Feds Need Public Help Collecting Coyote Poop
More From Newser