EyePoppers: The Best Science Images of 2010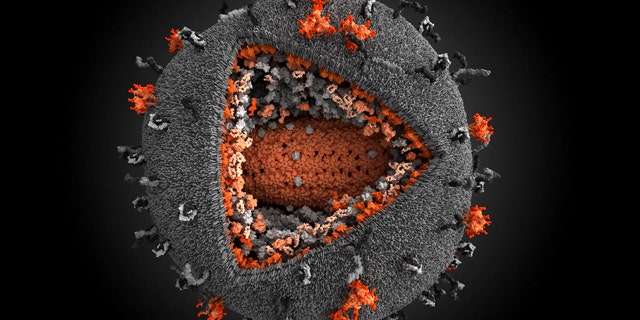 Science is often mind-blowing. This science is eye-popping.
Science magazine and the National Science Foundation (NSF) has just unveiled the winners of the 2010 International Science and Engineering Visualization Challenge, an international competition honors recipients who use visual media to promote understanding of scientific research.
Among other winners this year are a photograph in which molecules ripple like water on a surface of gold, a 3D illustration of the human immunodeficiency virus (HIV) -- and a poster on the basics of fungi.
"Fungi is a very complex subject,"said Kandis Elliot, senior artist in the Department of Botany at the University of Wisconsin-Madison. "It's not just about mushrooms anymore," she stated, adding that it is now being used to make natural fuels, our medicine and many other things. The poster features fungi specimens, ranging from cheese, beer, bread, and a white fungus that causes white-nose disease and death in hibernating bats.
Featured on the cover of the February 18 issue of the journal Science, "Rough Waters," a first-place winning photograph, depicts a single layer of molecules on a gold surface as ripples.
"The layer is actually comprised of two different molecules that tend to separate something like oil and water, and in this image we've captured what that separation looks like at a very early stage," said Seth B. Darling, who collaborated with Steven J. Sibener from Argonne National Laboratory on the award-winning photograph.
The video and other winning entries communicate science in a format that immediately draws you into the subject matter. "The entries were exceptional and they communicated science in a way that the public can understand and appreciate," said Monica M. Bradford, executive editor of the journal Science.
"The international competition highlights the innovation and technical expertise of scientists who are able to visually attract a wide audience and engage them to experience the complex nature and beauty of science."