Experts: Nude Mona Lisa is a real da Vinci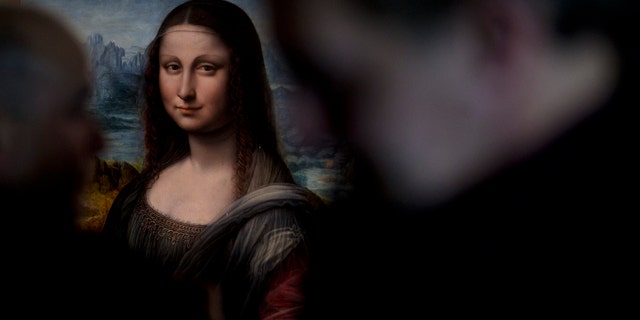 Art experts have found tantalizing clues that suggest 500-year-old rumors Leonardo da Vinci painted a nude version of the Mona Lisa are true. A charcoal drawing of a nude Mona Lisa that has been sitting in a museum north of Paris for 150 years is now believed to be the work of the master himself, not one of his students as earlier thought, the BBC reports.
The Conde Museum sent the portrait, which is known as the "Joconde nue" and can be seen here, to the Louvre for testing and discovered that it was older than thought, dating from da Vinci's lifetime, and was likely created in his workshop.
Researchers believe the sketch may have been da Vinci's preparation for painting a nude version of his masterpiece. According to accounts from the time, da Vinci painted a nude Mona Lisa that disappeared two years after his death in 1519.
"It's possible, though there's no certainty, that this was the preparatory drawing for the painted Joconde nue," Conde curator Mathieu Deldicque tells the Times of London.
"We don't even know if that portrait was really painted but there's a strong probability that it was. What has tipped us off are retouches. There are little clues." Da Vinci was left-handed and some of the cross-hatching was done by a right-handed person, but those touches could have been added after the work was created, researchers say.
(An Italian "art detective" claims da Vinci used two models, one of them male.)
This article originally appeared on Newser: Experts: Nude Mona Lisa Is a Real Da Vinci