'Disco ball' launched into space, glistens in orbit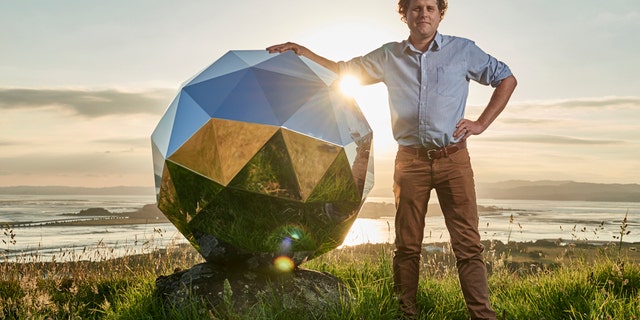 NEWYou can now listen to Fox News articles!
A satellite bearing a striking resemblance to a disco ball was recently launched into space, giving sky watchers a chance to watch the glistening object as it orbits the Earth.

The "Humanity Star" is the brainchild of Peter Beck, founder and CEO of California-based Rocket Lab. The satellite, which was launched from New Zealand on Jan. 21 aboard the company's Electron rocket, aims to remind people of the vastness of space.
"No matter where you are in the world, rich or in poverty, in conflict or at peace, everyone will be able to see the bright, blinking Humanity Star orbiting Earth in the night sky," explained the New Zealand-born Beck, in a statement. "My hope is that everyone looking up at the Humanity Star will look past it to the expanse of the universe, feel a connection to our place in it and think a little differently about their lives, actions and what is important."
JUPITER'S STRIPES REVEAL STUNNING DETAILS IN NEW JUNO PROBE IMAGES
The satellite, which is built from carbon-fibre, is covered with 65 reflective panels. "It spins rapidly, reflecting the sun's rays back to Earth, creating a flashing light that can be seen against a backdrop of stars," according to the Humanity Star website.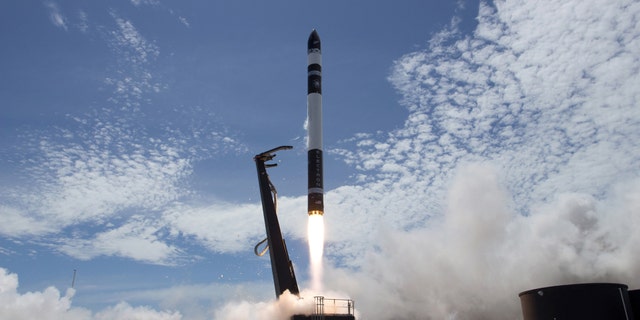 The object is visible in the night sky from anywhere on Earth at dawn or dusk as it passes overhead, according to the website, which lets users track its orbit. The site also shows when the orbiter is in and out of shadow.
Each of the satellite's Earth orbits lasts 90 minutes.
IN HUNT FOR ALIEN LIFE, OXYGEN ISN'T THE ONLY POSSIBLE SIGN
The Humanity Star is expected to orbit the Earth for about nine months before it is pulled back into Earth's gravity and burned upon re-entry into the atmosphere. Rocket Lab says that the Humanity Star will be seen best in the U.S. from March due to its changing orbital position.
Beck said he is hoping to launch future Humanity Stars, but said the project is his own particular passion and he'll have to wait to see how other people react and also consider whether it's financially viable.
The Electron rocket carrying the Humanity Star also took three satellites into orbit for Rocket Lab customers Planet and Spire. The rocket was the first to launch into orbit from New Zealand.
The Associated Press contributed to this article.
Follow James Rogers on Twitter @jamesjrogers