Dinosaurs Walk Again, in Australia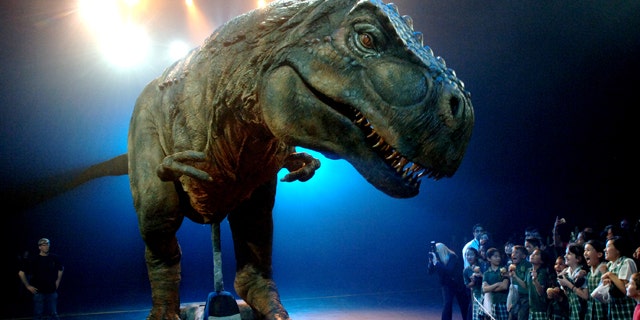 NEWYou can now listen to Fox News articles!
The greatest animals to walk the earth are roaming the planet once again -- in a one-of-a-kind theatrical experience that's moved from New York City to Australia.
After roaming stadiums across the US and earning $350 million at the box office, "Walking with Dinosaurs -- The Arena Spectacular" is back on the Australian soil where the production was created, reported the Sydney Morning Herald.
One of its stars, a seven-meter-tall Tyrannosaurus Rex, terrified hundreds of screaming school kids at Sydney's Fox Studios earlier this week.
Teachers had to assure young students the life-like ancient carnivore was just an animatronic puppet and they were in no danger of becoming lunch.
The $20 million spectacle will hit stages in Melbourne, Sydney, Brisbane, Adelaide and Newcastle next year, travelling from city to city in a staggering 33 semi-trailers.
Based on the BBC TV series, the Global Creatures show left Australia in 2007 to tour America, Europe and Asia and has racked up record breaking statistics.
It is now one of Australia's most successful entertainment exports and has been watched worldwide by 6.5 million people.