Dino destruction: Vandals wreck dinosaur footprint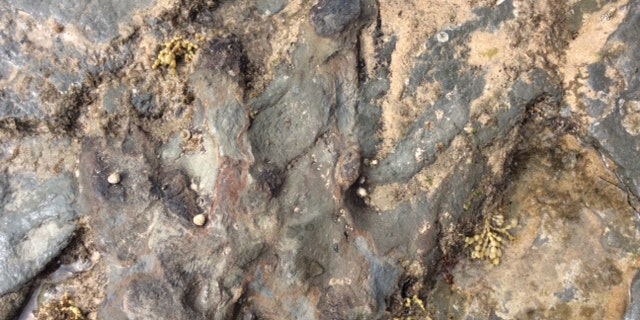 NEWYou can now listen to Fox News articles!
Vandals have wrecked a dinosaur footprint in rock at a renowned paleontology site in Australia.
Officials confirmed the vandalism at the Dinosaur Dreaming site in Bunurong Marine Park, Victoria, earlier this week. The vandals, who have not yet been identified, struck last week, according to a statement released by Parks Victoria.
DINOSAURS BEHEADED: VANDALS ATTACK DINO MODELS AT MUSEUM
Science Alert reports that the three-toed footprint is 115-million-years-old. Parts of the footprint's toes were smashed away, it said.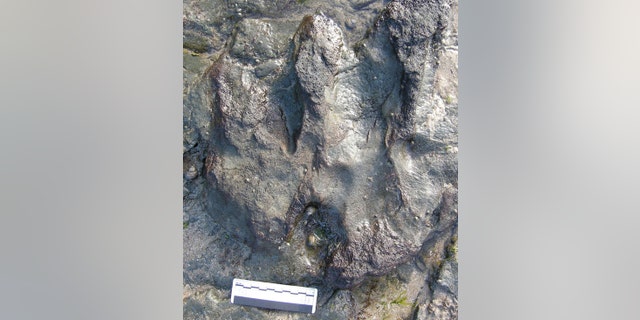 "It leaves a sour taste in the mouth that anyone would deliberately destroy something that has brought pleasure to so many people over the years," said Lesley Kool of Dinosaur Dreaming, in the statement.
DINO BLUNDER: MUSEUM CHANGES DINOSAUR DISPLAY AFTER 10-YEAR-OLD POINTS OUT ERROR
The theropod footprint was discovered in 2006. Following the discovery, experts decided not to remove the footprint, opting instead to leave it in the rock for visitors to enjoy. However, paleontologists from Museum Victoria and Monash University made a silicon rubber mould of the footprint.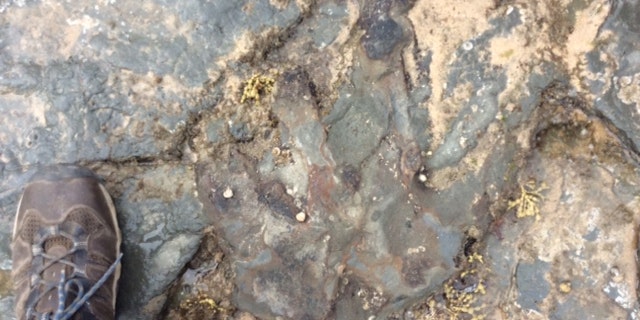 "The thrill of seeing a real dinosaur footprint has been diminished with the callous act of vandalism," said Bunurong Environment Centre Education Officer, Mike Cleeland, in the statement. "Fortunately, I was able to retrieve some of the broken pieces of the footprint and hopefully the technicians at Museum Victoria may be able to restore the footprint to some degree."
10 YEAR-OLD TRIPS INTO MILLION-YEAR-OLD FOSSIL DISCOVERY IN NEW MEXICO
Parks Victoria is investigating the incident.
Earlier this year vandals beheaded three model dinosaurs at Australia's National Dinosaur Museum in Canberra.
Follow James Rogers on Twitter @jamesjrogers