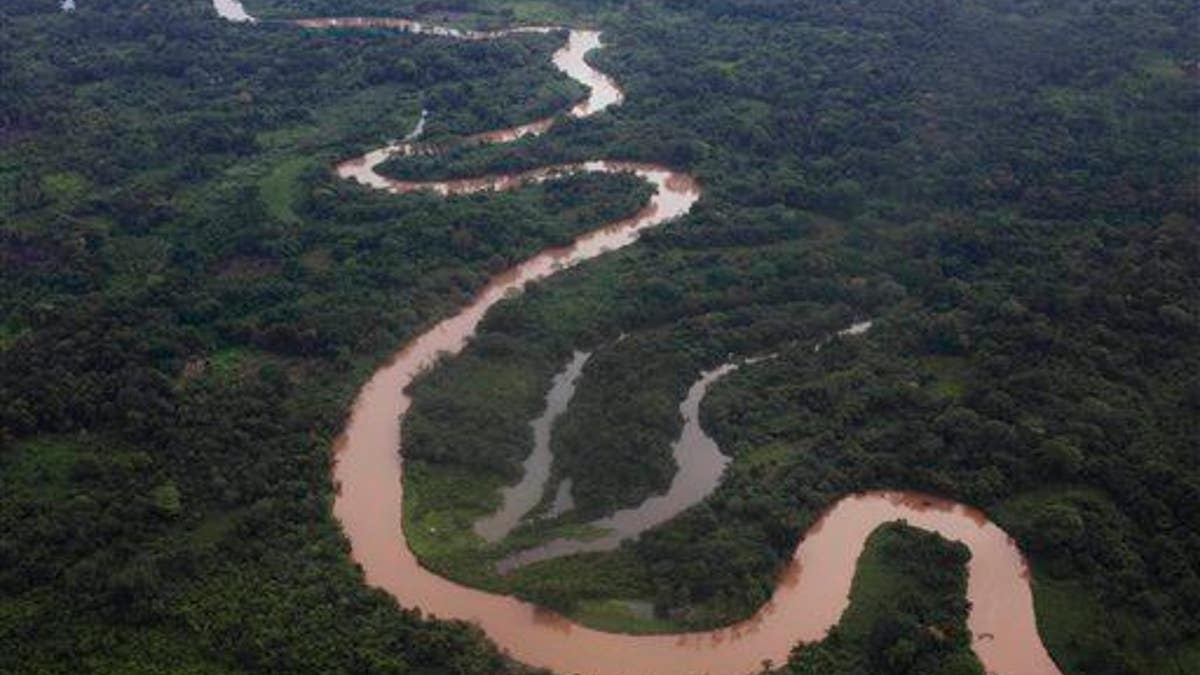 For centuries locals, travelers, and Spanish conquistadors alike have spoken of the legend of the "Lost City of the Monkey God," or "White City," in a remote section of the Mosquitia jungle of Honduras.
Now President Juan Orlando Hernandez is announcing a joint partnership with Colorado State University archaeologists and the National Geographic Society to excavate a large swath of jungle where stones and ruins have been recently unearthed in search of the root of the legend, reports the BBC.
"The rest of the world is talking about us and the White City in tourism terms," says Hernandez, adding that "we need to be ready to take advantage of this great opportunity." The recent discoveries began in 2012, when an American documentary crew flew over the Rio Platano Biosphere Reserve on the Caribbean coast with a plane-mounted lidar scanner and caught glimpses of not just one but three lost cities and what scientists surmise could be remnants of an entire civilization.
Then last March archaeologists discovered several stone objects, including an effigy of a "were-jaguar," National Geographic reports. Over the next month, "we're hoping to find out what culture was here," says the director of the Honduran Institute for Anthropology and History.
They'll expand the search from there, but they expect that the civilization dates back thousands of years, reports AFP. (After the March news was announced, several scholars penned an open letter calling the claim exaggerated.)
This article originally appeared on Newser: Scientists Begin Digging for Honduras' 'Lost Civilization'
More From Newser