Dead koala found 'screwed' to post in Australian park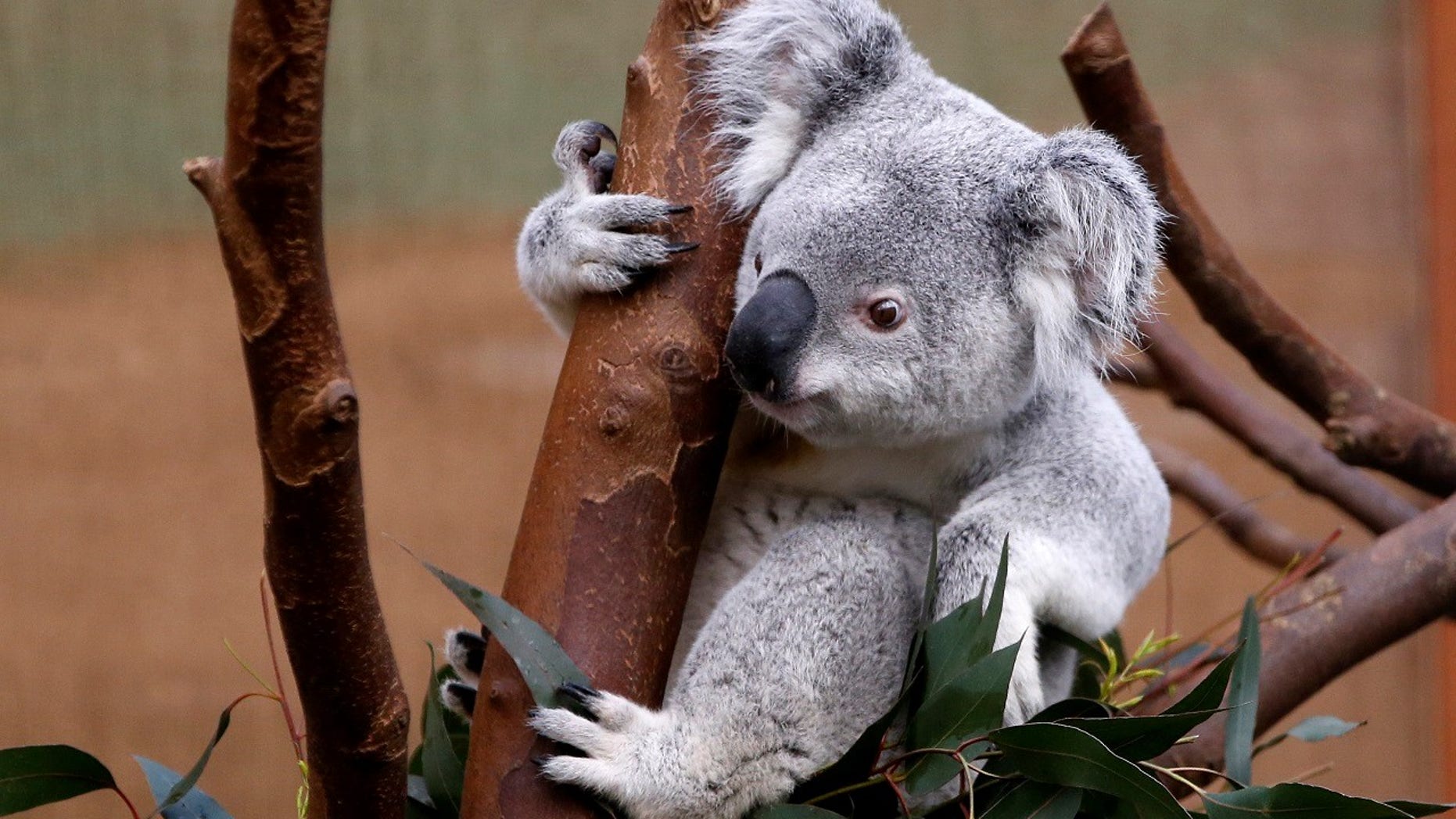 WARNING: IMAGE BELOW MAY BE GRAPHIC FOR SOME
A dead koala found "screwed" to a post in an Australian park sparked a police investigation after an animal rescue group posted a photo of the disturbing discovery and demanded that the culprit is caught.
The koala was found on Wednesday "cruelly attached" to the wooden post in Brooloo Park Lookout, about 85 miles north of Brisbane, Koala Rescue Queensland posted on Facebook, along with a picture of the dead marsupial. The koala, with gum leaves in his paws, appeared to have his arms and legs wrapped around the wooden post.
"All is not as it seems in this photo. This poor koala has been screwed to the pole with building screws, he is deceased, but whether or not he was when cruelly attached to the structure is unknown," the rescue group wrote on Facebook.
FLORIDA IS TRYING TO GET RID OF DANGEROUS, VIRUS-EXCRETING MONKEYS
The group called for anyone with information on the "culprits" to come to police.
The incident sparked outrage among animal rights groups that led to a police investigation, Reuters reported. Royal Society for the Prevention of Cruelty to Animals will also conduct an autopsy on the koala to determine the cause of death.
"This is very disturbing," Queensland RSPCA spokesman Michael Beatty told Reuters. "Whether or not the koala was dead, how somebody would think this was in some way humorous, when little kids go to that lookout area, is beyond me."
The autopsy will also determine if the koala was dead or alive at the time he was bolted to the wooden post. Beatty said some injuries, including head trauma, were found on the animal, the Brisbane Times reported.
THOUSANDS OF FLYING FOXES ARE 'BOILED ALIVE,' FREAKING PEOPLE OUT AS THEY FALL FROM THE SKY
Koalas are one of Australia's main tourist attraction and listed in 2012 as a "vulnerable" species under the country's conservation law. Fewer than 100,000 koalas are believed to be living in the wild, but the Australian Koala Foundation estimated the number could be as low as 43,000.