China shows off Mars rover design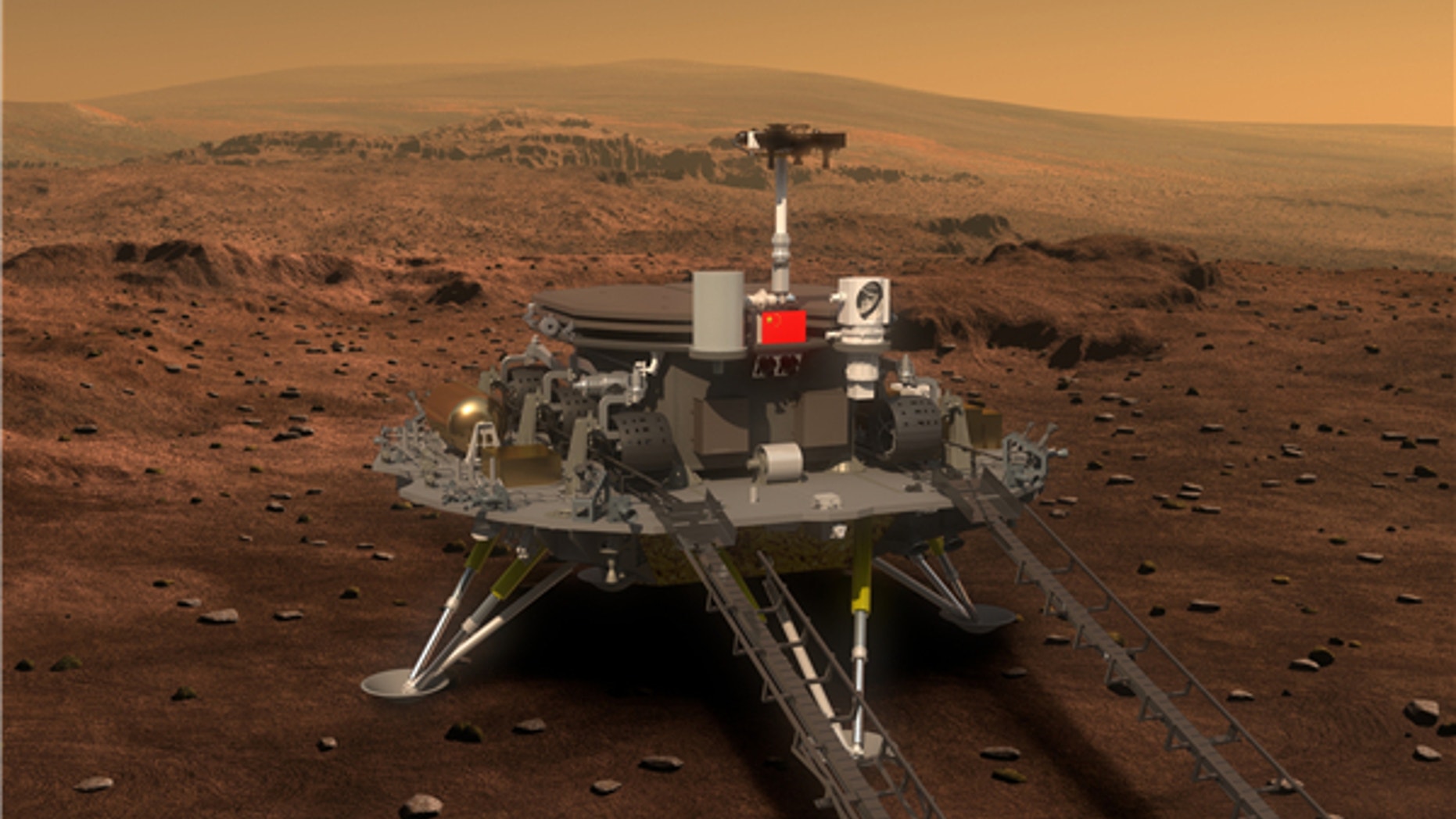 China has unveiled the design for its Mars rover that will land on the red planet in 2020.
The Chinese state administration of Science, Technology and Industry for National Defence released the as-yet-unnamed Mars rover and lander concept Tuesday. The country plans to land on Mars and deploy its rover in July or August 2020. "The challenges we face are unprecedented," said Zhang Rongqiao, chief architect of the Mars mission, at a press conference in Beijing.
The mission will be launched on a Long March-5 carrier rocket from the Wenchang Space Launch Center in Hainan province, southern China.
After a journey of around seven months, China's Mars orbiter and lander will separate. The lander will touch down in a low latitude part of Mars' northern hemisphere, according to Chinese officials.
The six-wheeled rover is powered by four solar panels. Weighing 441 lbs, the rover is designed to operate for three Martian months and will carry 13 payloads. These include a remote sensing camera and a ground penetrating radar that will be used to study Mars' soil and atmosphere, as well as the planet's water and ice.
Mars also looms large for NASA. The one-ton Curiosity rover has been roaming the red planet since 2012 and the Opportunity rover has been active on Mars since 2004. The agency is also developing a next-generation rover, which is slated to land on Mars in 2021.
Longer term, NASA's goal is to send a manned mission to Mars by 2035.
China is ramping up its space exploration efforts and recently built the world's largest telescope in Guizhou province, southwest China. Earlier this year China's National Space Administration released a slew of stunning moon images taken by its Chang'e 3 lander and Yutu rover.
China also expects to land a probe on the so-called "dark side of the moon" two years earlier than planned, the country's state media reported earlier this year. The Chang'e 4 lander will reach the moon in 2018 instead of the earlier mark of 2020, according to media reports.
A public competition has been launched in China to name the 2020 Mars mission and create its logo.