Can the factory where Schindler saved 1,200 Jews be saved?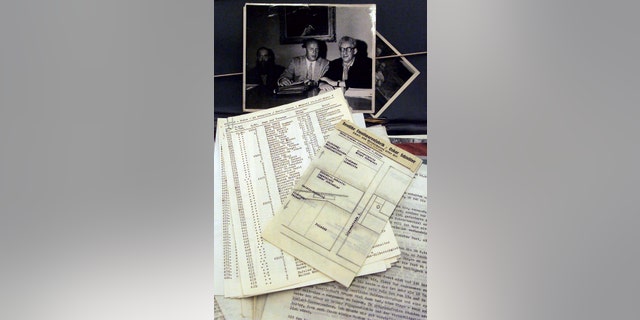 August brought the news that the Czech factory where Oskar Schindler famously saved the lives of 1,200 Jews had perhaps found a savoir of its own. In extreme disrepair since it ceased operations a dozen years ago, the Brnenec textile factory had after what the Telegraph describes as protracted negotiations been purchased by the Endowment Fund for the Memorial of the Shoah and Oskar Schindler.
"The goal is to build a true copy of the complex," foundation head Jaroslav Novak told CTK. But "the money's not here yet," Novak told Pravo of the plan to turn the site into a Holocaust memorial.
"That doesn't mean that it won't be." Two months later, a slightly less hopeful picture. The Guardian reports the renovation costs are estimated at $5.5 million, with some of that needed quickly for pressing roof repairs.
The local regional authority has pledged funding. But the paper describes the fate of the factory—where Schindler in 1944 relocated Jews working at his Krakow factory, claiming they were munitions experts vital to the Nazi war effort—as being "met with Czech ambivalence." Indeed, "people are just not interested in it," Novak tells the paper of the complex, which he describes as "the only Nazi concentration camp in the Czech Republic that is still standing in its original building." The Guardian gives two reasons for the unimpassioned response: the complex relationship Czechs have with the memory of Schindler, who was himself a Nazi party member known for drinking and womanizing, and Prague's lack of a state-funded Holocaust memorial of its own.
(The will of another Holocaust hero was recently found in a box.)
This article originally appeared on Newser: Schindler Saved 1,200 Jews in This Factory. Can It Be Saved?