California Governor Declares Oct. 16 'Steve Jobs Day'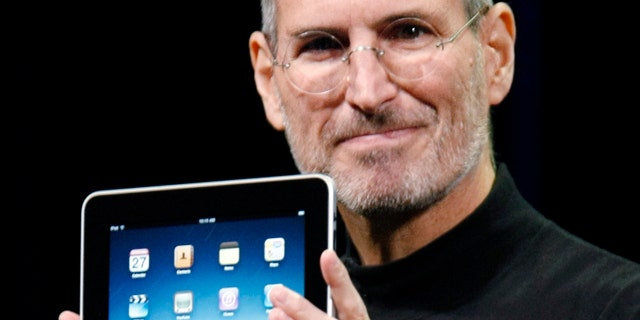 NEWYou can now listen to Fox News articles!
CUPERTINO, Calif. – This Sunday will be declared "Steve Jobs Day" in the tech pioneer's home state of California, as Apple holds a memorial service for its late founder.
California Gov. Jerry Brown tweeted Friday evening that Oct. 16 "will be Steve Jobs Day in the State of California" -- a salute to come 11 days after the computer genius died aged 56, following a long battle with pancreatic cancer.
Apple has invited some of Silicon Valley's biggest names to a private memorial service for Jobs on the same day, according to a copy of the invitation and several invitees cited by The Wall Street Journal on Friday.
The event will be held at Stanford University's campus Sunday evening. It follows a small private funeral held for the Apple co-founder and chief executive last week.
The memorial is expected to be attended by Silicon Valley luminaries and others close to Jobs, said the invitees. Guests to the invitation-only service were asked to respond to Emerson Collective, a philanthropic organization established by Laurene Powell Jobs, the father-of-four's wife.
Apple also plans to host an event for Apple employees to celebrate Jobs' life at its headquarters in Cupertino, Calif., on Oct. 19.
Jobs' legacy continued to resonate across the globe Friday in commercial terms as well as tributes. Apple shares closed at a record high as the company put its latest device, the iPhone 4S, on sale at retail stores in the US and six other countries.
Long lines formed at various locations, even though the company had already seen strong pre-orders for the device, MarketWatch reported. Apple said earlier this week that pre-orders for the iPhone 4S topped the one million mark in its first 24 hours -- surpassing the record set by its last smartphone product, the iPhone 4.