Buzz Aldrin takes on Dick Vitale in March Madness bracket battle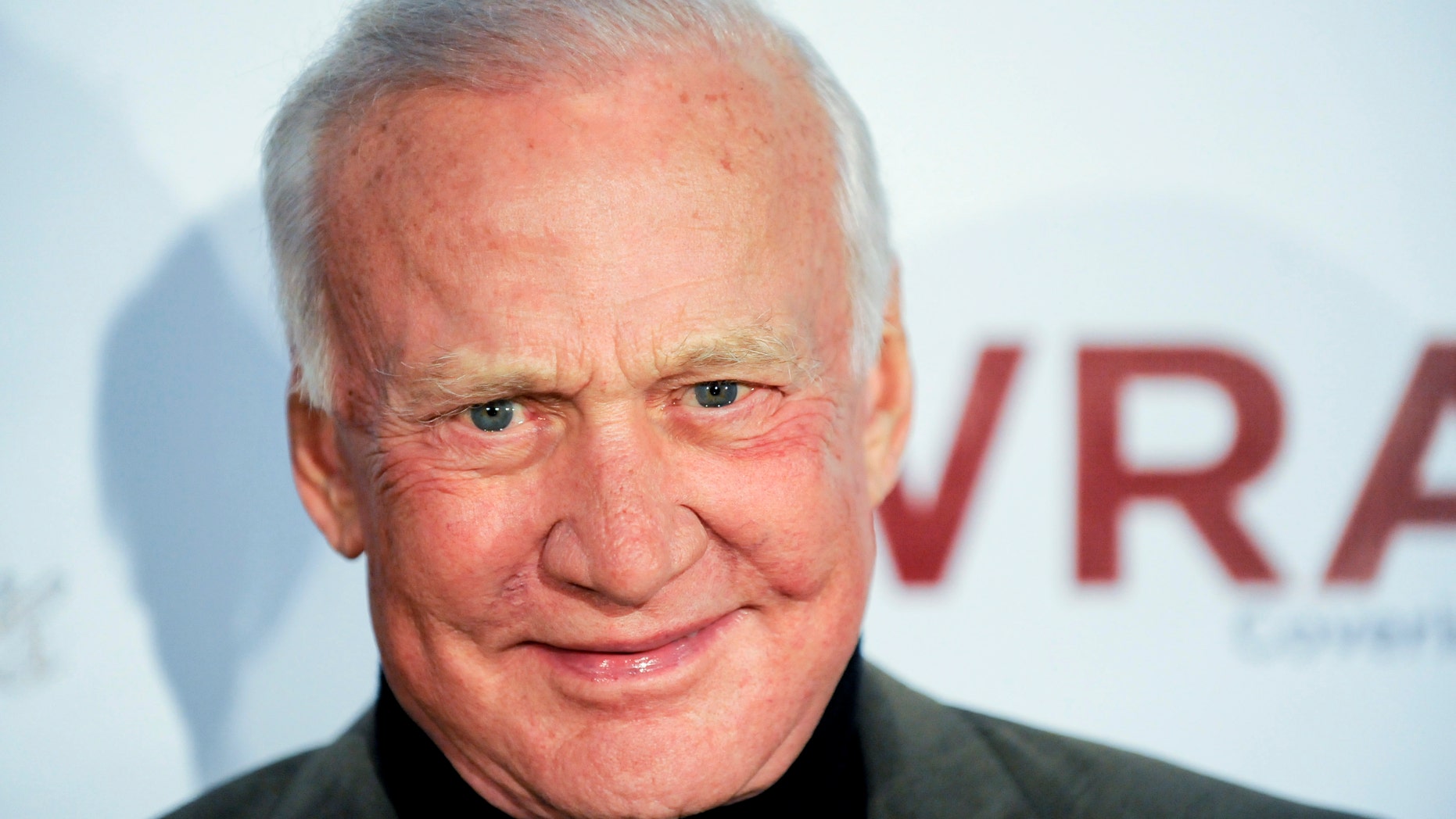 Space legend Buzz Aldrin is pitting his NCAA bracket-picking skills against famed basketball commentator Dick Vitale.
The second man on the moon will be using his experience in space to help predict the unpredictable in the Allstate March Mayhem Challenge. Aldrin will announce his picks at the Space Center Houston Tuesday ahead of the NCAA Division I Men's Basketball Championship tournament.
"Statistically speaking, you have a better chance of becoming an astronaut than picking a perfect bracket," Aldrin told FoxNews.com.
Related: NASA wants to send your art to an asteroid
However, Aldrin says that he's an expert at identifying the best resources available, or as it's known in space exploration, ISRU (In Situ Resource Utilization).
Although this is Aldrin's first-ever bracket, he is applying careful statistical analysis to his picks. "I am using past history … and probabilities here and there – sometimes it's called an educated guess," he said. "I think it's going to work out real well because what we need is some kind of consistency with occasional surprise – you need to know when to throw in the unusual."
The Gemini 12 and Apollo 11 astronaut may also use Allstate's Mayhem Bracket Predictor tool to help him beat Vitale's picks, he added.
Related: Engine used on penultimate space shuttle flight relit for new NASA rocket
"My bracket is going to turn out just as good as Dick's, a little bit better maybe," he said.
Vitale, the famously high-energy ESPN analyst, has taken on a variety of challengers in previous March Mayhem Challenges, such as weather-predicting groundhog Punxsutawney Phil, Georgia Aquarium's sports-predicting dolphins and Joel, the Fort Worth Herd's 1,795-pound longhorn. The broadcaster is undefeated against the animal prognosticators.
This year, however, is sports vs. science, with the MIT-educated former astronaut posing a tough challenge for the man known affectionately as Dickie V.
Related: Year in space astronaut hangs up his spacesuit, retires
"Buzz Aldrin, man, he's out of this world, baby! Talk about a guy who knows how to elevate his game no matter the task; I have my hands full for sure, and hopefully I can keep Mr. Aldrin grounded," Vitale said, in a statement. "I've had some close calls with past challengers, but let the record speak for itself; this is one bracket battle I won't lose."
Vitale has already made his picks, choosing Kansas, Oklahoma, Kentucky and Michigan State to reach the Final Four in Houston on April 2. He expects the Sooners and Spartans to contest the National Championship game, with Michigan State cutting down the nets on April 4.
Regardless of who wins the bracket duel, Allstate will make a donation to the Space Center Houston on behalf of Aldrin and the V Foundation for cancer research on behalf of Vitale.
Update: Aldrin picked Kansas, Oklahoma, North Carolina and Michigan State for the Final Four and predicts that Kansas and Michigan State will meet in the National Championship game. Like Vitale, he expects the Spartans to run out winners.

Follow James Rogers on Twitter @jamesjrogers