Battle over bucks shutters Russian cosmodrome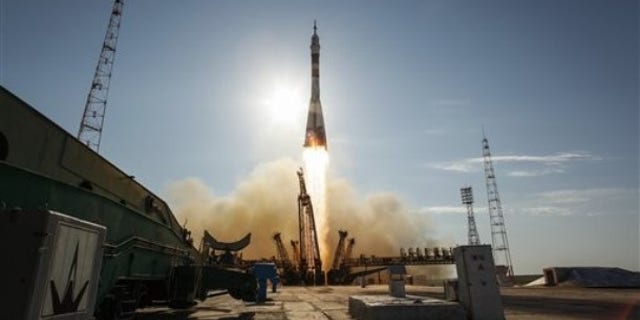 NEWYou can now listen to Fox News articles!
Kazakhstan's space agency Kazcosmos is blocking three Russian Soyuz satellite launches over a dispute over the drop zone for debris, according to a report from the AFP.
The problem stems from the use of certain drop zones, which Kazcosmos argues would require an additional agreement to the current signed lease, due to expire in 2050.
"Due to this we are simply unable to carry out not just our own, but international obligations," a source in the Russian space agency Roscosmos told Kommersant.
The impasse means that Europe's Metop-B meteorological satellite, previously scheduled on a May 23 flight at Russia's Baikonur cosmodrome, remains grounded, while two future launches, one on June 7 involving Belarussian, Canadian, German, and three Russian satellites, have been postponed indefinitely.
The two governments have been negotiating a treaty over acceptable drop zones since 2008, talks that have been aggravated by Russia's new Vostochny cosmodrome, currently being built in its own territory, and would provide an alternative launch site to Kazcosmos.
Without a new agreement in place, Kazackstan is worried that Russia could break its Baikonur lease agreement, due to expire in 2050 and worth $115 million a year.