Bag of NASA moon dust sells for $1.8M at auction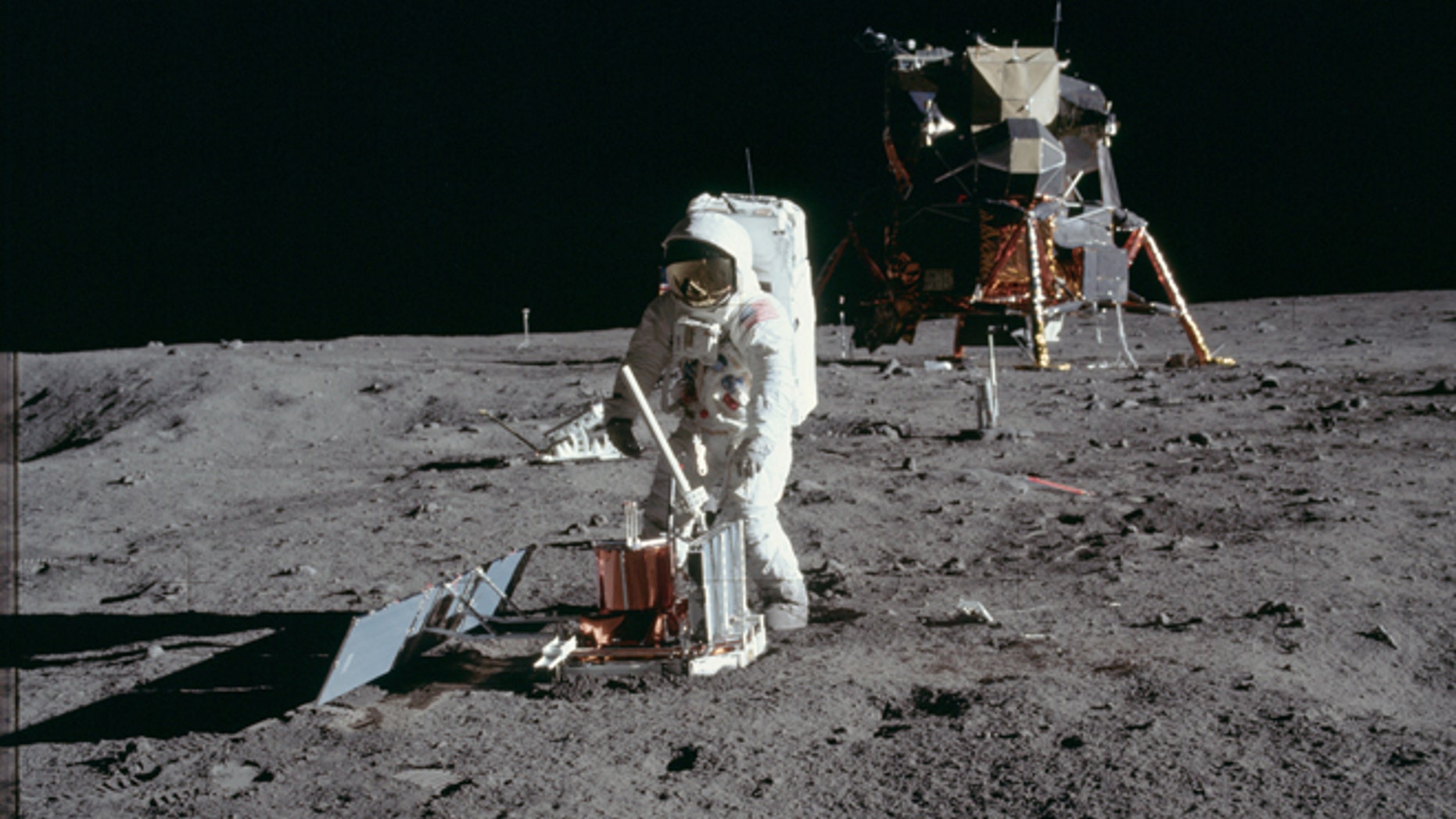 A bag of moon dust from NASA's Apollo 11 mission – which a woman bought for $995 in 2015 -- sold for $1.8 million at a Sotheby's auction this week following an intense court battle.
The bag, filled with moon dust by astronaut Neil Armstrong during the first manned mission to the moon in July 1969, had previously been misidentified and mistakenly sold at an online government auction.
NASA's attempt to retrieve the bag failed after a federal judge in December ruled it legally belonged to a Chicago-area woman who bought it two years ago.
The buyer in Tuesday's auction declined to be identified. The pre-sale estimate was $2 million to $4 million.
Details of the 2015 purchase were made public during the court case.
Investigators seized the bag in 2003 after searching a garage of a man later convicted of stealing and selling museum artifacts, including some on loan from NASA.
The bag then went up for bid at a government auction in 2015, where Nancy Carlson, of Inverness, Illinois, paid $995 to acquire the ordinary-looking bag made of white Beta cloth and polyester, with rubberized nylon and a brass zipper.
Carlson, a collector, knew the bag had been used in a space flight, but she didn't know which one. She sent the bag to NASA for testing, but the government agency tried to keep it after identifying its contents.
The artifact "belongs to the American people," NASA said then.
But U.S. District Judge J. Thomas Marten, in Wichita, Kansas, ruled in favor of Carlson, acknowledging that although the item shouldn't have been sold at auction in the first place, he didn't have the authority to reverse the sale. He ordered the government to return it to Carlson.
The judge said the importance and desirability of the bag stemmed solely from the efforts of NASA employees whose "amazing technical achievements, skill and courage in landing astronauts on the moon and returning them safely have not been replicated in the almost half a century since the Apollo 11 landing."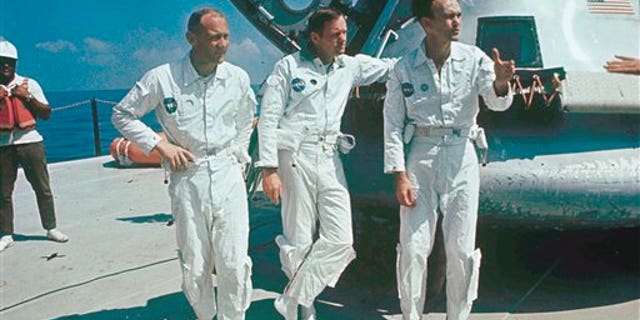 When it comes to moon landings, this week's auction was far from the final frontier.
A group called For All Moonkind Inc. mentioned the moon bag this week while campaigning for "measures to preserve and protect the six Apollo lunar landing sites." It plans to take up the issue next month at the Starship Congress 2017 in California.
Also getting out-of-this-world interest at the auction was the Flown Apollo 13 Flight Plan, with handwritten notations by all three crew members. It sold to an online bidder for $275,000, well above its pre-sale estimate high of $40,000.
The Associated Press contributed to this report.