Atlanta father shares what it's like to perform C-section on a shark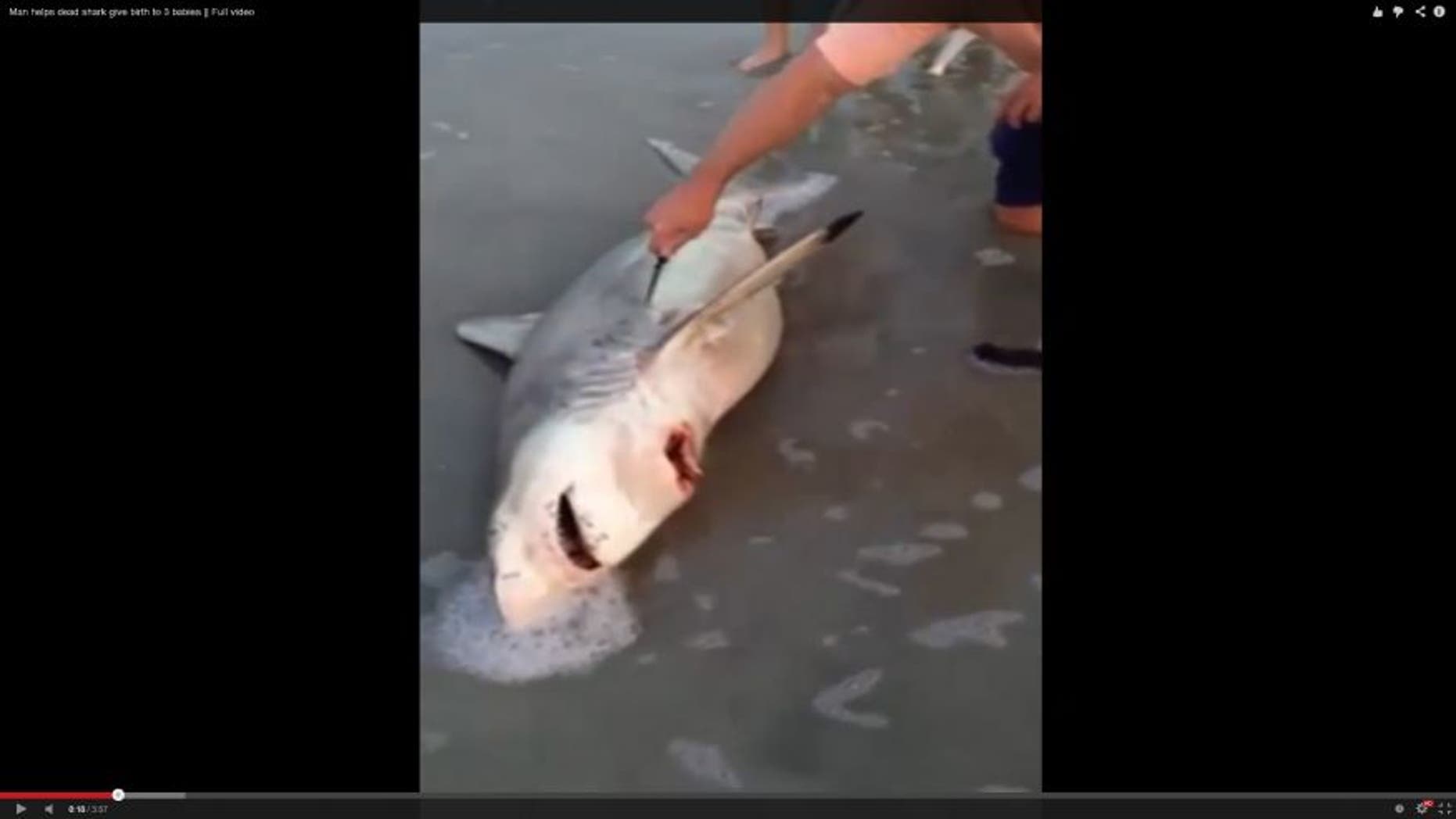 Ron Hughes certainly did not expect to perform an impromptu C-section on a shark -- and saving three baby pups in the process -- when he decided to take an early evening stroll on the beach during the Memorial Day weekend.
Flash forward six months later and even more unexpected was the fact that a video of Hughes performing the spur-of-the-moment medical procedure would go viral, circulating across social media platforms like Facebook and Twitter. What does the 45-year-old father of two think of all the attention? Hughes told FoxNews.com that he was "absolutely shocked" by the video's popularity and didn't spend much time thinking about the bizarre event until he started hearing from friends and family that the video was spreading online like wildfire.
"It was a great moment, just a spontaneous moment that was in no way planned," said Hughes, an Atlanta-based money manager. "Hopefully it's something that people feel positive about."
Hughes was just walking on the beach with his two kids, Rachel, 12, and Jackson, 9, and their dog Gracie when he came across a small group of people poking and prodding a dead shark that washed up on shore. Once he got a closer look, Hughes noticed that something was moving inside the shark's stomach.
"At first we all thought it was the surf moving the shark's body, but then we realized that its belly was moving independent of the wave," Hughes said. "Then people started to say 'look, it's pregnant.' "
Hughes kneeled down to inspect the shark, and a teenager who was fishing nearby offered him his knife. As he felt around, Hughes realized that there were three baby shark pups inside, and once he started cutting into the dead shark, there were about 25 onlookers assembled around the scene.
While Hughes has no veterinary training, he is an experienced fly fisherman, and said that his comfort with catching and releasing fish without harming them prepared him for delivering the baby sharks. As he cut through the larger animal, he had to be careful to avoid the babies' sharp teeth.
"The whole thing was really a team effort; everyone was so supportive, and I asked people if they had suggestions or ideas of what should be done," Hughes said. "They were really cheering for us to have success."
Hughes' family has some past experience with shark encounters. His father was attacked by a shark in the 1960s while swimming in ocean waters about 6-feet deep. While any concern over that past experience might have briefly crossed his mind, Hughes said that all that mattered was to "get those sharks back in the water as soon as possible."
Perhaps more surprising to Hughes was the fact that the iPhone video being shot by an onlooker while he performed the C-section would resonate so strongly with an online audience.
But beyond the wide attention the video has received, Hughes said that it was the response from his kids that meant the most to him.
"They thought it was the coolest thing ever. I think my daughter especially was just so caught up by what was happening," Hughes said. "For my daughter, it was 'wow, I thought you were just some boring guy that worked in an office. I can't believe you cut into the shark and saved the babies.' That was an exciting moment for all of us."
Follow Brian Mastroianni on Twitter @brimastroianni.