At world's most remote place, a dangerous rescue in the works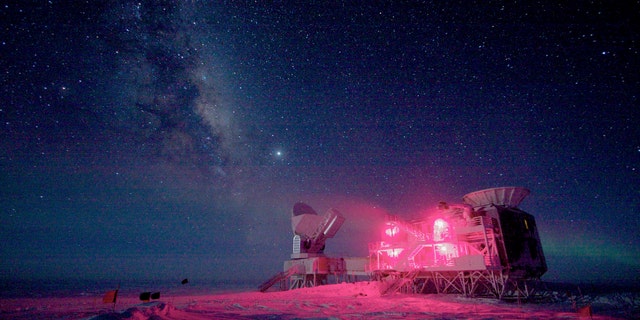 NEWYou can now listen to Fox News articles!
At least one worker is seriously ill at the US South Pole station, and because it is winter in Antarctica, it would be easier to reach the unidentified person if he or she were anywhere else on the planet—or even on the International Space Station.
The worker is one of 48 people wintering at the National Science Foundation's Amundsen–Scott South Pole research station, and two planes have been sent from Canada to carry out a very unusual and risky rescue mission, reports Science.
Only two other such rescues have been carried out in the 60 years the station has been operating and, until the evacuation of physician Ron Shemenski in 2001, it had been thought that the relentless cold and dark made it impossible to get people away from the South Pole in winter, reports the Washington Post.
More from Newser:
In Florida Gator Attack, Boy Fell Victim to 'Perfect Storm'

Shemenski had pancreatitis and the NSF feared he would die. Two Twin Otter bush planes, each with a pilot, a co-pilot, an engineer, and a medic, are carrying out the mission, with one plane remaining at a British research station on the Antarctic Peninsula in case crew from the first plane need to be rescued.
They hope to carry out the rescue by the middle of next week. (You can track progress here.) "It's a 10-hour flight, and you only have 12 or 13 hours of fuel on board," pilot Sean Loutitt, who was chief pilot during the 2001 rescue mission, tells the Post.
"You're monitoring the weather the whole time, but eventually you get to a point of no return. Then you're committed to the pole, no matter what." He also took part in a rescue in 2003, when a worker had a gall bladder infection.
The currently ill worker's medical situation has not been specified. (In 2011, the NSF balked at sending a plane after the station's winter manager had a stroke.)
This article originally appeared on Newser: Worker at World's Most Remote Place Needs Rescue