At far side of solar system, Voyager 1 discovers new region of space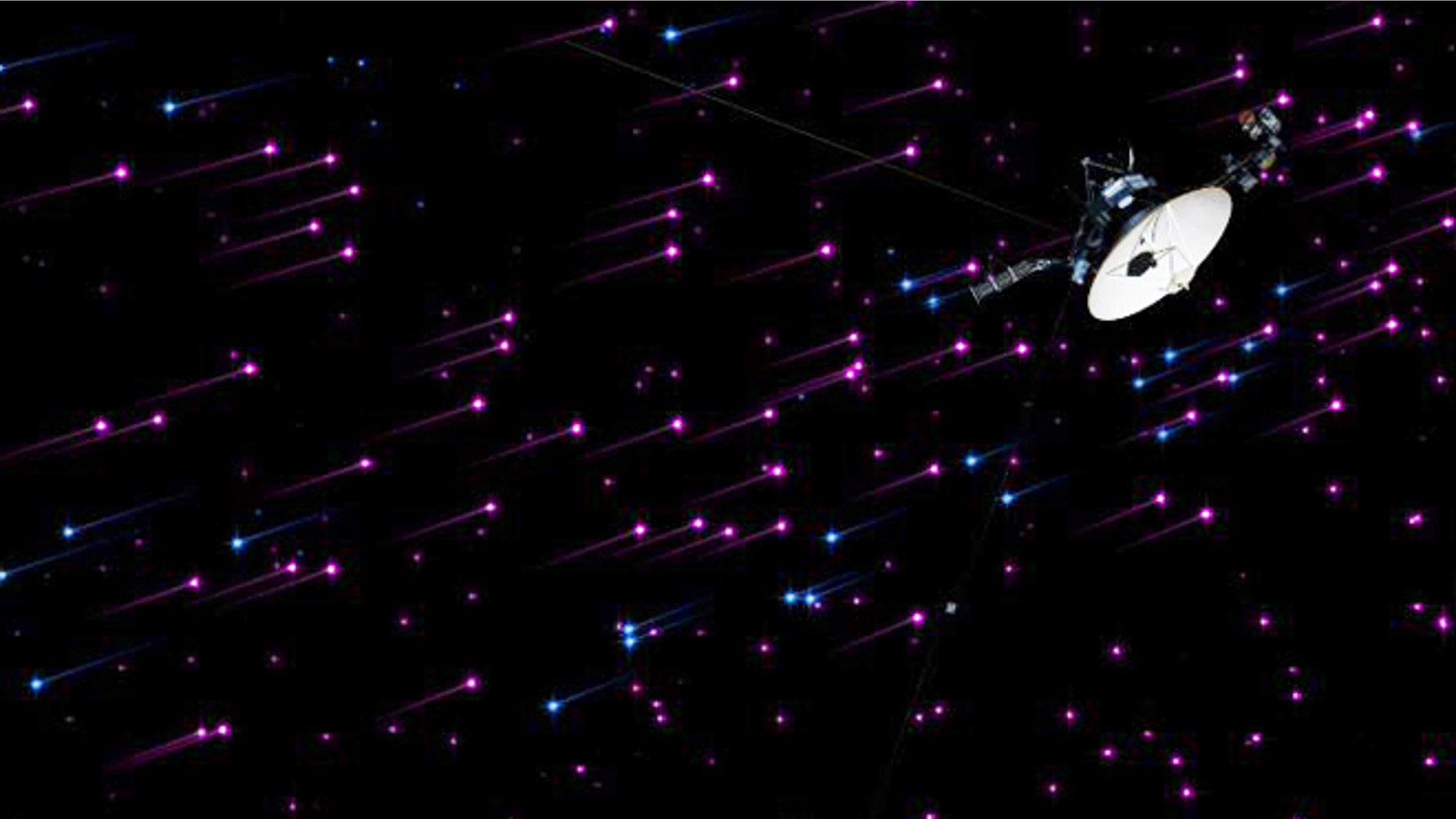 It keeps going ... and going ... and going ....
NASA's Voyager 1 spacecraft, launched in 1977 and now the most distant human-made object from the sun, at about 11 billion miles, has entered a new region at the edge of the solar system it is close to exiting forever.
Scientists have dubbed this region the "magnetic highway" and it's the last stop before interstellar space, or the space between stars.
"Although Voyager 1 still is inside the sun's environment, we now can taste what it's like on the outside because the particles are zipping in and out on this magnetic highway," said Edward Stone, Voyager project scientist based at the California Institute of Technology, Pasadena. "We believe this is the last leg of our journey to interstellar space. Our best guess is it's likely just a few months to a couple years away."
"The new region isn't what we expected, but we've come to expect the unexpected from Voyager."
The findings were presented Monday at a meeting of the American Geophysical Union meeting in San Francisco.
"We are in a magnetic region unlike any we've been in before -- about 10 times more intense than before the termination shock -- but the magnetic field data show no indication we're in interstellar space," said Leonard Burlaga, a Voyager magnetometer team member based at NASA's Goddard Space Flight Center in Greenbelt, Md.
Voyager 1 and its twin Voyager 2 launched 35 years ago on a tour of the outer planets. Afterward, both spacecraft continued to hurtle toward the fringes of the solar system.
Mission chief scientist Ed Stone says it's unknown when Voyager 1 will finally break through to interstellar space. Once that happens, it'll be the first manmade object to leave the solar system.
The Associated Press contributed to this report.