Astronauts Forced to Evacuate Space Station as Space Junk Flies By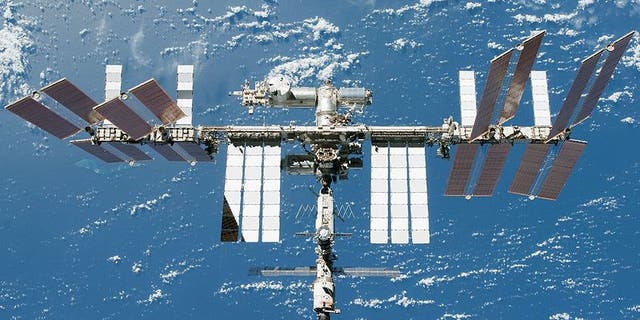 NEWYou can now listen to Fox News articles!
A piece of debris has narrowly missed hitting the International Space Station, forcing astronauts to scramble to their rescue vehicles.
The unidentified space junk missed the fragile craft by just 250m, a Russian space industry source told the Interfax news agency.
The six astronauts on board the station had to take refuge in their rescue vehicles, because the space junk was moving at such speed that the station had no time to take evasive action.
The unidentified source in the Russian space industry said "the space junk was detected too late for a ducking maneuver." The source added that "the six ISS crew members received instructions to transfer to the Soyuz vehicles."
The station is currently manned by three Russians and two Americans as well as a Japanese astronaut.
An official at Russian space control outside Moscow said such incidents had happened before and did not represent an emergency.
"If this is true, they would be following the normal procedure for evacuating the station if necessary," the mission control spokesman said. "This is not an emergency operation. They have standing instructions to that effect," the spokeswoman said.
Three crew members were forced to briefly evacuate the ISS in an incident reported by international media in March 2009.