Astronaut Scott Kelly: How a year in space altered his DNA
In March 2016, NASA astronaut Scott Kelly returned to Earth after a historic 340-day stint on the International Space Station a changed man – his time in orbit had altered part of his DNA.
During his time on the ISS, Scott took part in a study with his twin brother Mark back on Earth. Scientists studied the differences between Scott and Mark, who was also an astronaut at the time. The brothers provided blood, saliva and urine samples, underwent ultrasounds and bone scans, got flu shots and more, all in the name of science.
Researchers recently confirmed the study's preliminary findings, which revealed that part of Scott's genetic makeup actually changed during his year on the orbiting space lab.
ASTRONAUT SCOTT KELLY: MY INCREDIBLE YEAR IN SPACE AND THE 'CRAZY RIDE' BACK TO EARTH
In particular, scientists highlighted the presence of the so-called "space gene" in Kelly. "Researchers now know that 93 percent of Scott's genes returned to normal after landing," the space agency, explained, in a statement. "However, the remaining 7 percent point to possible longer term changes in genes related to his immune system, DNA repair, bone formation networks, hypoxia, and hypercapnia."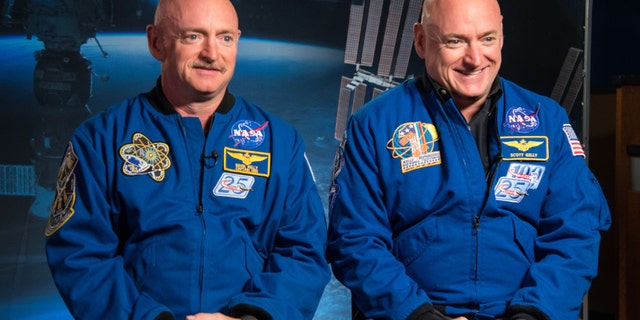 Hypoxia refers to an oxygen deficiency in the body's tissues, and can result in organ damage; hypercapnia is excessive carbon dioxide in the bloodstream and can harm the respiratory system.
Scientists noted that spaceflight is associated with oxygen deprivation stress, increased inflammation, and dramatic nutrient shifts that affect genes.
ASTRONAUT SCOTT KELLY: HOW I WENT FROM BAD STUDENT TO SPACE STAR
During a recent interview with Fox News, Scott Kelly explained that his microbiome, the bacteria that live inside the human body, also altered dramatically during his year in space. "Mine is completely different to my brother's – mine, of course, is better than his," he quipped.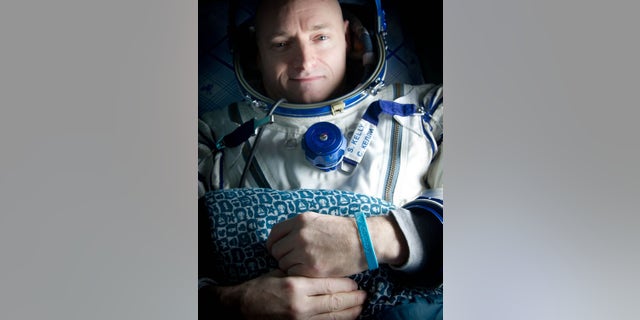 Scientists also identified significant changes in the telomeres found at the ends of the chromosomes in Scott Kelly's white blood cells.
"The telomeres are the things that are in our chromosomes that are indications of our physical age, so as we age, they get shorter – mine got longer in space," he told Fox News. "So it was a little bit like the fountain of youth – unfortunately when I got back down to Earth they went back down to where they were."
ASTRONAUT SCOTT KELLY BACK ON EARTH AFTER YEARLONG SPACE MISSION
In their research, the scientists reported that most of Kelly's telomeres "shortened" within two days of his return to Earth.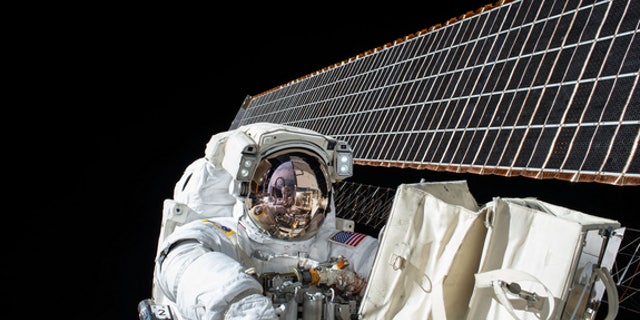 Like other astronauts, Kelly also experienced a temporary height gain in space.
Ten research groups across the U.S. were involved in the Twins Study. Their findings are extremely useful for NASA's Human Research Program, which aims to keep astronauts safe and healthy in space.
ASTRONAUT SCOTT KELLY: I COULD HAVE SPENT LONGER IN SPACE
Organizations involved in the Twins Study include Stanford University, Johns Hopkins University School of Medicine, University of Pennsylvania Perelman School of Medicine and the University of California.
Kelly's year in space is an important stepping stone for the longer missions required to reach Mars. The space agency's goal is to send a manned mission into low orbit around the Red Planet in the 2030s. However, the epic roundtrip journey could take 2½-years and scientists are keen to weigh the potential impact of long-term missions on astronauts' bodies and minds. Exposure to radiation will also pose a risk to astronauts on Mars missions.
The first American to spend 12 consecutive months in orbit, Kelly spent a total 520 days in space during his NASA career. He retired from the space agency in 2016.
Update: An earlier version of this story said that part of Scott Kelly's DNA had been permanently altered and he was no longer an identical twin, citing NASA's Jan. 31 2018 statement. NASA updated the statement on March 15 to confirm that the Kelly brothers are still identical twins and clarify details of the DNA alterations.
"Mark and Scott Kelly are still identical twins; Scott's DNA did not fundamentally change," it wrote. "What researchers did observe are changes in gene expression, which is how your body reacts to your environment. This likely is within the range for humans under stress, such as mountain climbing or SCUBA diving.
"The change related to only 7 percent of the gene expression that changed during spaceflight that had not returned to preflight after six months on Earth," it added. "This change of gene expression is very minimal."
The Associated Press contributed to this article. Follow James Rogers on Twitter @jamesjrogers