Archaeologists have found the world's 'oldest pretzel'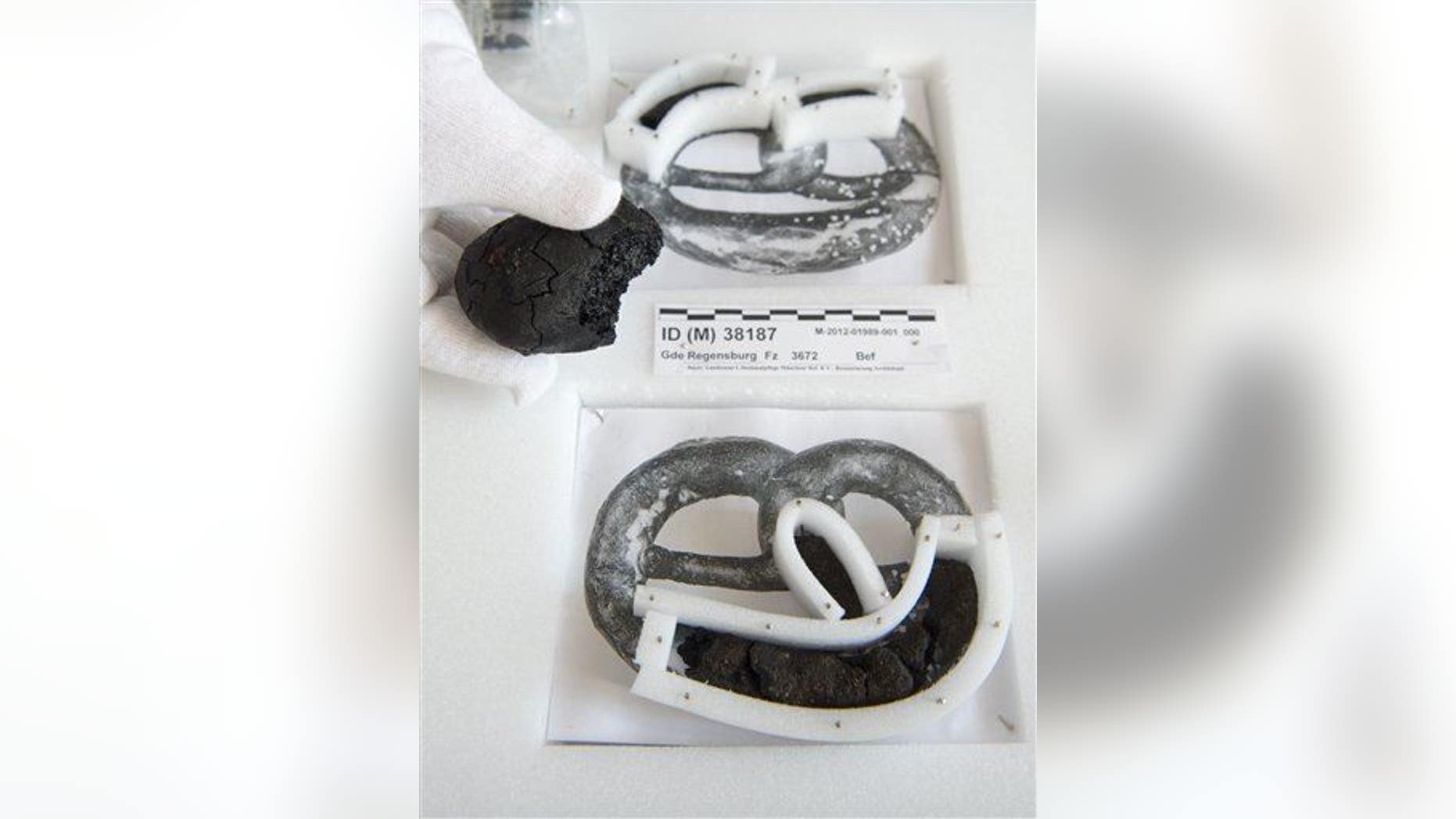 Archaeologists digging in Germany's state of Bavaria probably weren't expecting to find a snack. But that's exactly what turned up last summer at a site in Regensburg on the Danube River, a location that had previously given up the remains of some gallows and a 1,200-year-old wooden house.
Out of the dirt came ... a roughly 250-year-old pretzel. "This is definitely the oldest pretzel ever found," Silvia Codreanau-Windauer of the Bavarian Bureau for the Conservation of Historic Monuments said in announcing the "archaeological sensation." Remnants of a bread roll and croissant were also found nearby "suggesting that someone missed out on quite the historical breakfast buffet in the 18th century," the Local quips.
In reality, the meal probably wouldn't have been so tasty back then: Researchers say the food is so well-preserved because it was originally burnt, and they speculate that a baker threw out the creations in frustration.
Carbon dating placed the items in the 1700 to 1800 time period. "This discovery is really extraordinary, because it depicts a snippet of everyday life," Regensburg's mayor says.
The Bavarian state's pretzel last year secured a place on the EU's "protected origins" list, which NBC News explains means only pretzels made there can be labeled "Bayerische Brezn" (Bavarian Pretzel).
The International Business Times notes this is far from the oldest food item ever found: In the late '90s, burnt pieces of 5,500-year-old bread were found in England.
(A "tantalizing" find was recently made at an Oregon dig.)
This article originally appeared on Newser: Archaeologists Uncover World's Oldest ... Pretzel
More From Newser