Archaeologist who made incredible discovery is dead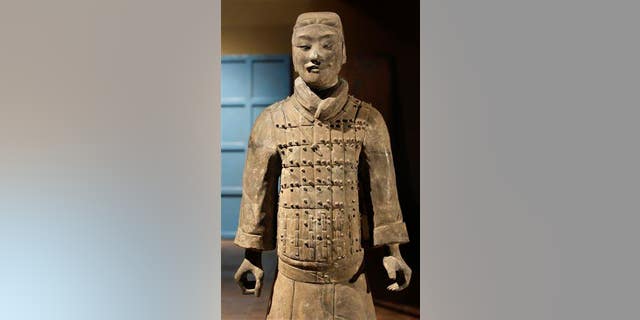 It was Chinese farmers digging a well in 1974 who made the first strange discovery, but it was archaeologist Zhao Kangmin who realized the import. The farmers had stumbled onto an incredible "army" of about 8,000 life-size terra cotta warriors who had been guarding the tomb of China's first emperor for more than 2,000 years.
Zhao's work is back in the news because the archaeologist died last week at age 82, reports NPR. A story at AFP fills in the details of the discovery: The farmers found terra cotta heads and torsos in the province of Shaanxi and alerted Zhao, then working as the curator at a local museum.
"I went to the site with another officer," he once recalled. "Because we were so excited, we rode on our bicycles so fast it felt as if we were flying." Zhao had the farmers collect as many fragments as they could and had them trucked back to his museum, where he began the painstaking task of reconstructing them.
"It was the tail end of the Cultural Revolution," he once said. "But some factions were still against restoring old things. So we decided to keep it a secret." Word eventually got out, however, and Zhao is credited with being the first to trace the warriors, horses, and chariots back to 250BC and figure out that they were set in place near the tomb of emperor Qin Shi Huang to guide him into the afterlife.
Today, about 600 different sites in a 22-mile area have been unearthed, and the entire location is a UNESCO World Heritage site. (Decades after the discovery, the find is still rewriting history.)
This article originally appeared on Newser: Archaeologist Who Made Incredible Discovery Is Dead