Apple discussed investing in Twitter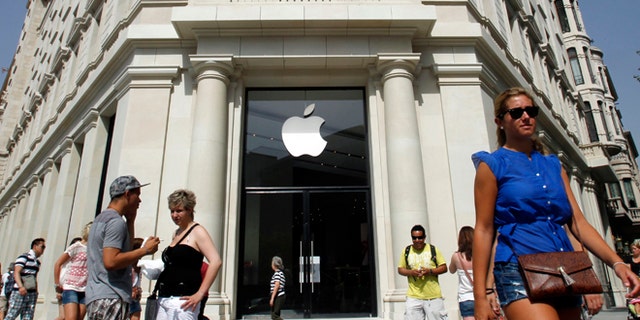 NEWYou can now listen to Fox News articles!
Apple Inc. held discussions with Twitter Inc. more than a year ago about taking a strategic investment in the short-messaging service, according to a person familiar with the talks.
People familiar with the matter said there are no current formal investment or acquisition discussions between the companies.
News of the investment talks was first reported by the New York Times.
Since the discussions between Twitter and Apple ended, the landscape has shifted for many fast-growing Web start-ups, both public and private. Facebook Inc. had a rocky initial public offering in May, and its shares are now down more than a third below their IPO price.
Valuations of other high-profile tech companies, including Groupon Inc. and Zynga Inc. also continue to fall to earth -- developments that have made investors question rich valuations placed on consumer-Internet start-ups such as Twitter.
People close to Twitter have said the San Francisco company is ahead of 2012 revenue projections laid out last year. Twitter has largely ruled out acquisitions as it builds its business for a potential initial public offering in a year or so.
Twitter's most recent round of private investment valued at the company at $8.4 billion, while eMarketer Inc. projects the company will pull in less than $300 million from its advertising business. People familiar with the company said this is the year for Twitter to prove it can be a big business.
The prior investment discussions continue Apple and Twitter's tight ties, which are driven by common enemies and the relationships between executives at both companies.
Apple -- having largely missed out on the social media trends roiling the Web -- has woven Twitter into Apple devices such as the iPhone and, more recently, the Mac computer. For example, starting with the latest iPhone operating system, people who use the iPhone can log into their Twitter account once and then from many apps -- including websites, and YouTube--and tap one button to post links or photos on Twitter.
Recently, Apple has met with a number of social media start-ups to discuss product ideas, according to people familiar with the matter.