Ancient Tablets Decoded; Shed Light on Assyrian Empire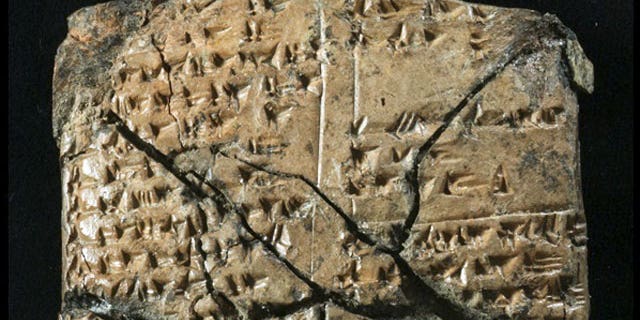 NEWYou can now listen to Fox News articles!
Meticulous ancient notetakers have given archaeologists a glimpse of what life was like 3,000 years ago in the Assyrian Empire, which controlled much of the region between the Mediterranean Sea and the Persian Gulf.
Clay tablets inscribed with cuneiform, an ancient script once common in the Middle East, were unearthed in summer 2009 in an ancient palace in present-day southeastern Turkey.
Palace scribes jotted down seemingly mundane state affairs on the tablets during the Late Iron Age—which lasted from roughly the end of the ninth century B.C. until the mid-seventh century B.C.
But these everyday details, now in the early stages of decoding, may open up some of the inner workings of the Assyrian government—and the people who toiled in the empire, experts say.
Read the full story at National Geographic News.