America's worst methane hot spot might be an easy fix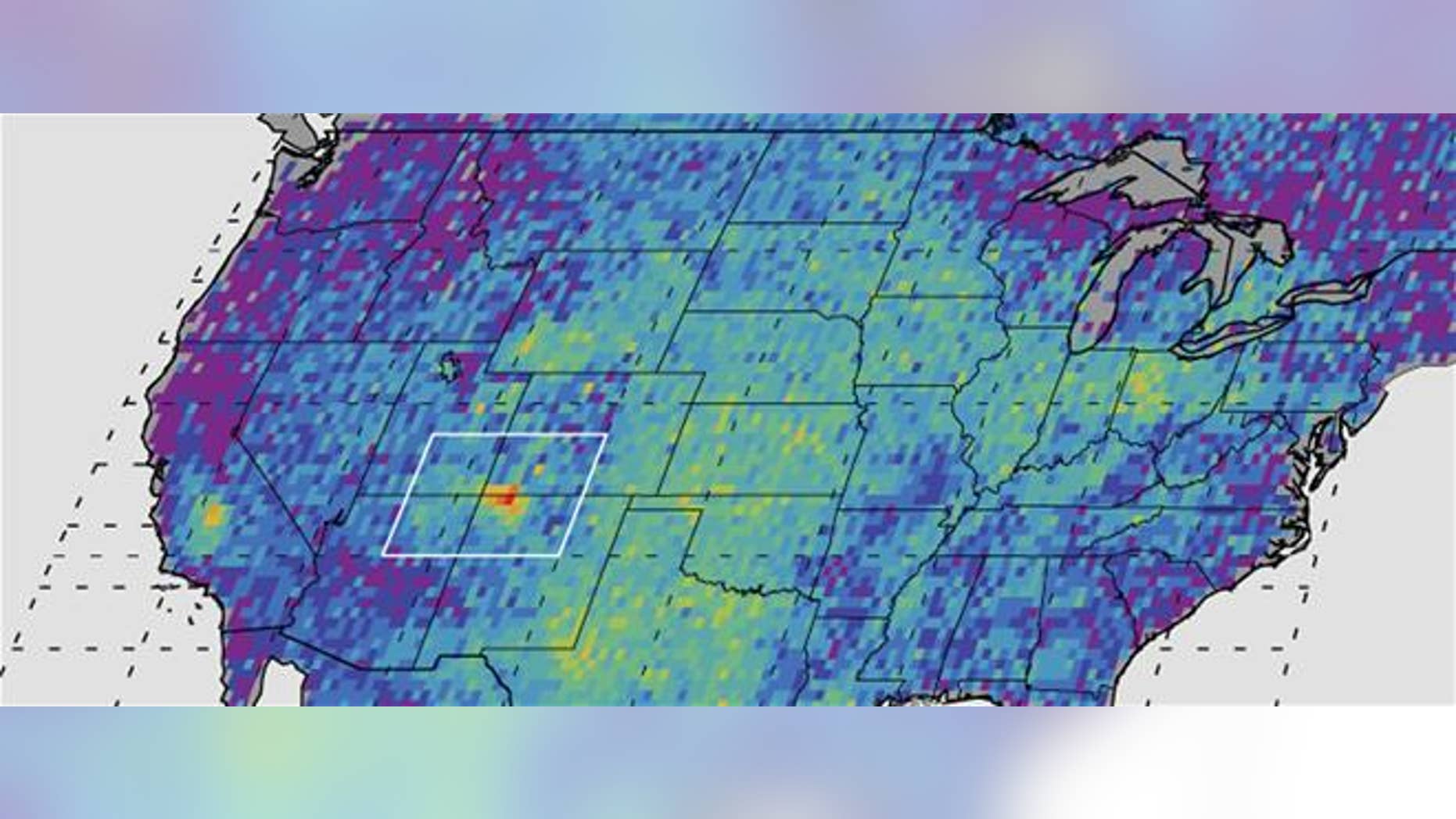 For more than a decade, scientists have been aware of a methane hot spot the size of Delaware in the Four Corners region of the US.
Now they know what's responsible. A NASA study finds more than 250 sources of the leak in Arizona, Colorado, New Mexico, and Utah, including gas wells, pipelines, and processing plants.
Roughly 66% of the leak can be blamed on just 25 locations, which were not identified, reports the AP. That, at least, is a good sign since "this can help [the] industry to more efficiently curb methane emissions," study author Christian Frankenberg tells the Farmington Daily Times.
"Once these leaks are detected by regular inspections, we can go out with a wrench or unstick a plugged valve," adds an Environmental Defense Fund rep.
Though evidence of the hot spot surfaced in 2003, a satellite image made it obvious in 2014. To determine the source, researchers flew over 1,200 square miles of the Four Corners region with spectrometers that reveal atmospheric gases in April 2015, identifying sources releasing methane at up to 11,000 pounds per hour, reports Tech Times.
Frankenberg says the study shows only "a single snapshot in time," but the New Mexico Oil and Gas Association describes it as limited. A rep says the industry has reduced emissions by 15% since 1990.
And though the EPA says natural gas, made up of 90% methane, is a major contributor to global warming, the rep says it's better for the environment than coal.
"Many groups exploit study findings like these unfairly," he says. (Read more on the leak here.)
This article originally appeared on Newser: America's Worst Methane Hot Spot Might Be an Easy Fix