Amazing new picture of Saturn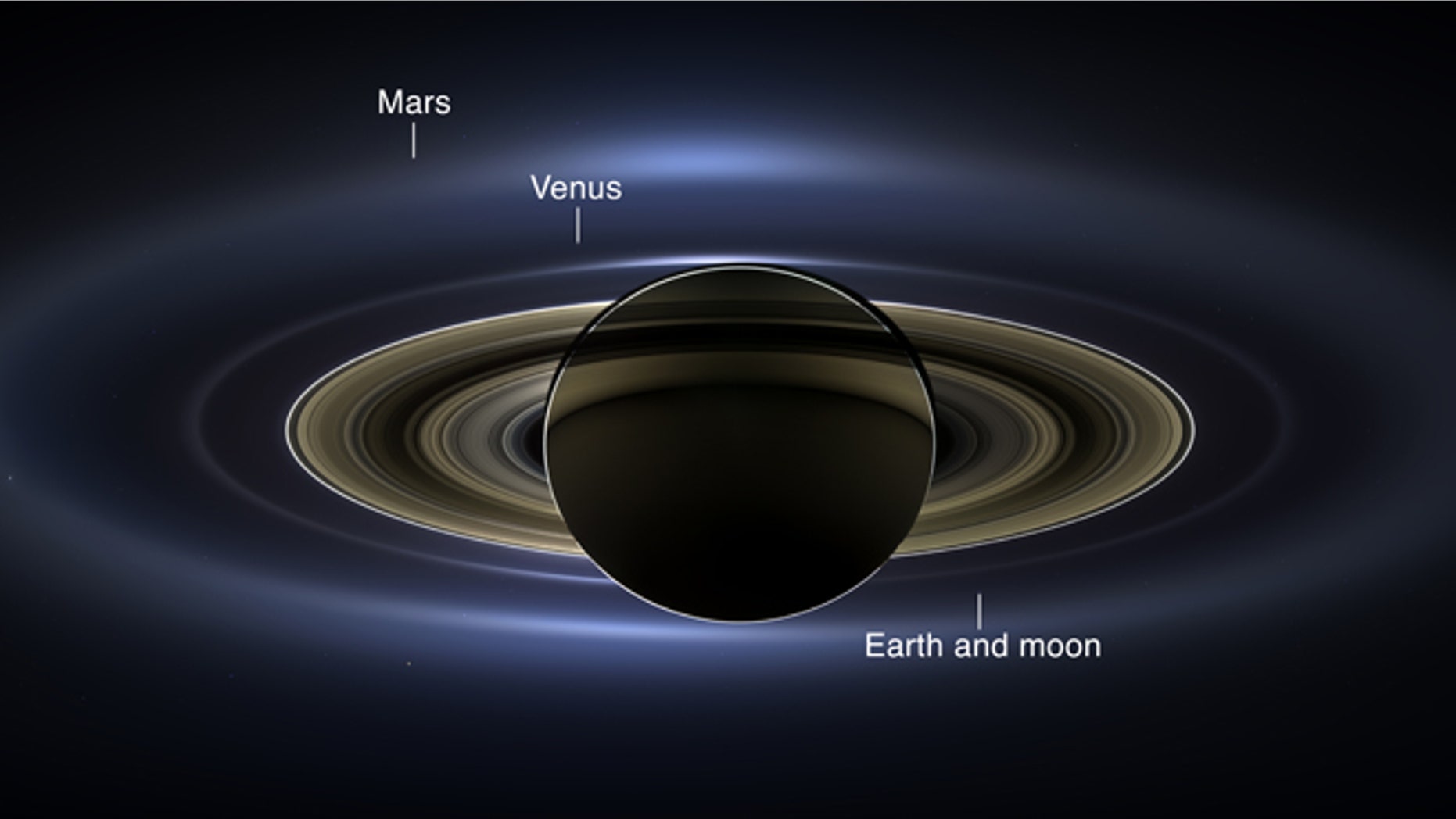 This is what it would look like to gaze upon Saturn.
NASA on Tuesday released a natural-color image of Saturn from space, the first in which Saturn, its moons and rings, and Earth, Venus and Mars all are visible. The panoramic photo from NASA's Cassini spacecraft depicts the sixth planet from the sun as it would appear to human eyes -- as though you were strolling by and your gaze happened to fall upon another planet.
[pullquote]
The spacecraft's imaging team processed 141 wide-angle images to create the panorama. It sweeps 404,880 miles across Saturn and its inner ring system, including all of Saturn's rings out to the E ring, which is Saturn's second outermost ring. For perspective, the distance between Earth and our moon would fit comfortably inside the span of the E ring.
"In this one magnificent view, Cassini has delivered to us a universe of marvels," said Carolyn Porco, Cassini's imaging team lead at the Space Science Institute in Boulder, Colo. "And it did so on a day people all over the world, in unison, smiled in celebration at the sheer joy of being alive on a pale blue dot."
The mosaic is part of Cassini's "Wave at Saturn" campaign, where on July 19, people for the first time had advance notice a spacecraft was taking their picture from planetary distances. NASA invited the public to celebrate by finding Saturn in their part of the sky, waving at the ringed planet and sharing pictures over the Internet.
"This mosaic provides a remarkable amount of high-quality data on Saturn's diffuse rings, revealing all sorts of intriguing structures we are currently trying to understand," said Matt Hedman, a Cassini participating scientist at the University of Idaho in Moscow. "The E ring in particular shows patterns that likely reflect disturbances from such diverse sources as sunlight and Enceladus' gravity."
Cassini does not attempt many images of Earth because the sun is so close to our planet that an unobstructed view would damage the spacecraft's sensitive detectors.