91 volcanoes discovered under Antarctic ice sheet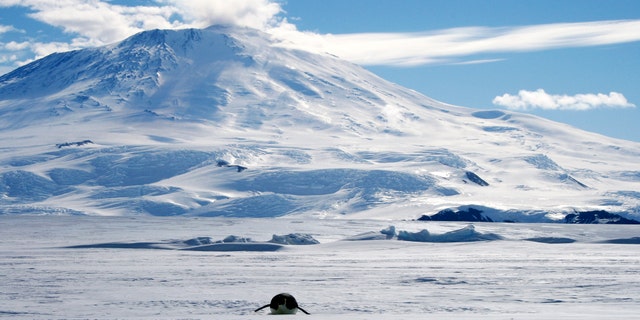 Scientists have found a range of 91 volcanoes under a huge ice sheet in West Antarctica.
A team of Edinburgh University researchers discovered the chain, noting that there could be negative impacts, particularly as it relates to ice sheets.
464 EARTHQUAKES IN ONE WEEK HIT MUCH FEARED YELLOWSTONE 'SUPERVOLCANO'
The study, featured in The Geological Society, took a look at the underside of the sheets for basalt rocks and found the volcanoes, including one more than 13,000 feet tall. Dr. Robert Bingham, who co-authored the study, said that if one of the volcanones were to erupt, it could "destabilize" the ice sheets.
"If one of these volcanoes were to erupt it could further destabilise west Antarctica's ice sheets," Bingham said in an interview with The Guardian. "Anything that causes the melting of ice – which an eruption certainly would – is likely to speed up the flow of ice into the sea."
Some geologists have speculated that it could be the biggest volcano chain on Earth, surpassing that of east Africa. In addition to the 91 undiscovered volcanoes, there are 47 volcanoes that have been previously discovered in the region.
According to the findings, the volcanoes range between 100 and 3,850 metes high and all of them are covered by a dense layer of ice.
PHOTO: NASA SHOWS DRAMATIC PICTURE OF MASSIVE NEW ANTARCTICA ICEBERG
Bingham added that if one of the volcanoes were to erupt, it could add to worries in a region being severely impacted by global warming.
Last month, an iceberg the size of Delaware broke off from Antarctica's Larsen C ice shelf.