Want to boost the value of your home? Add a patio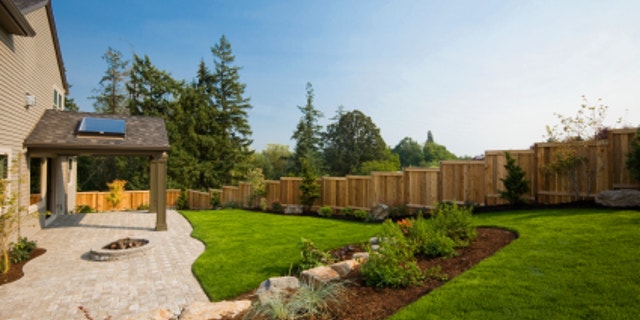 A nice patio is a worthwhile investment. Not only can you utilize the space for wining and dining while you are living in your house, but when it comes time to sell your place, your patio can make your house more appealing.
According to a 2007 survey conducted by the National Association of Realtors, patios were among the top 10 features that buyers want in a new house. More than half of surveyed buyers said that they would be willing to pay a premium for a house with a patio.
Patios add value to your house
Jim Lowenstern, broker and owner of Castles Unlimited in Newton, Mass., says that a well-designed, constructed and maintained patio may make your house more appealing to potential buyers.
"They consider it a bonus living area that will not be taxed heavily, doesn't need to be heated or cooled and is easy to manage all year long with all of its associated benefits," Lowenstern says.
What's so great about a patio?
So you know that building a patio may increase the value of your home, but is it worth the investment? Lowenstern points out that having a patio means your living space transcends the walls of your home. On a nice day, an outdoor sitting area is steps from your door. You can invest in some practical patio furniture or set up lounge chairs and take a break from your busy schedule without going too far.
Patios also allow you to take your cooking out of the kitchen. Throw some burgers on the grill and enjoy a pleasant evening in your backyard.
Peter Wollner, a broker at New Homes and Land Brokers in Torrance, Calif., says that patios are prime places for outdoor entertainment, especially when you can easily supply the music with your smart phone or iPod and a set of speakers.
"You can transform the outdoor patio space to an entertainers lounge, virtually overnight," he says.
The dos and don'ts of building a patio
Lowenstern warns against building a patio that doesn't jibe with the rest of your property.
"A huge patio in a small yard leaves little green space and will make your property worth less," he says. "In the same way, a very large yard with a very small patio will not look proportional either."
Your patio should not be a standalone structure, Lowenstern says. You want it to be close to an entry in and out of the house, and strategically located by the right door. "The 'right door' should be only 15 to 30 steps away from the kitchen area so that prepared foods can be quickly brought into the house from the patio," he adds.
To prevent nosy neighbors from finding out what you like to eat for lunch or what trashy magazine you read in your spare time, do not build your patio in the front of your house or in a location that does not provide enough privacy. You want to be able to enjoy your patio without feeling like everyone who drives by your house knows exactly what you are up to.