Walmart now selling ugly produce to combat food waste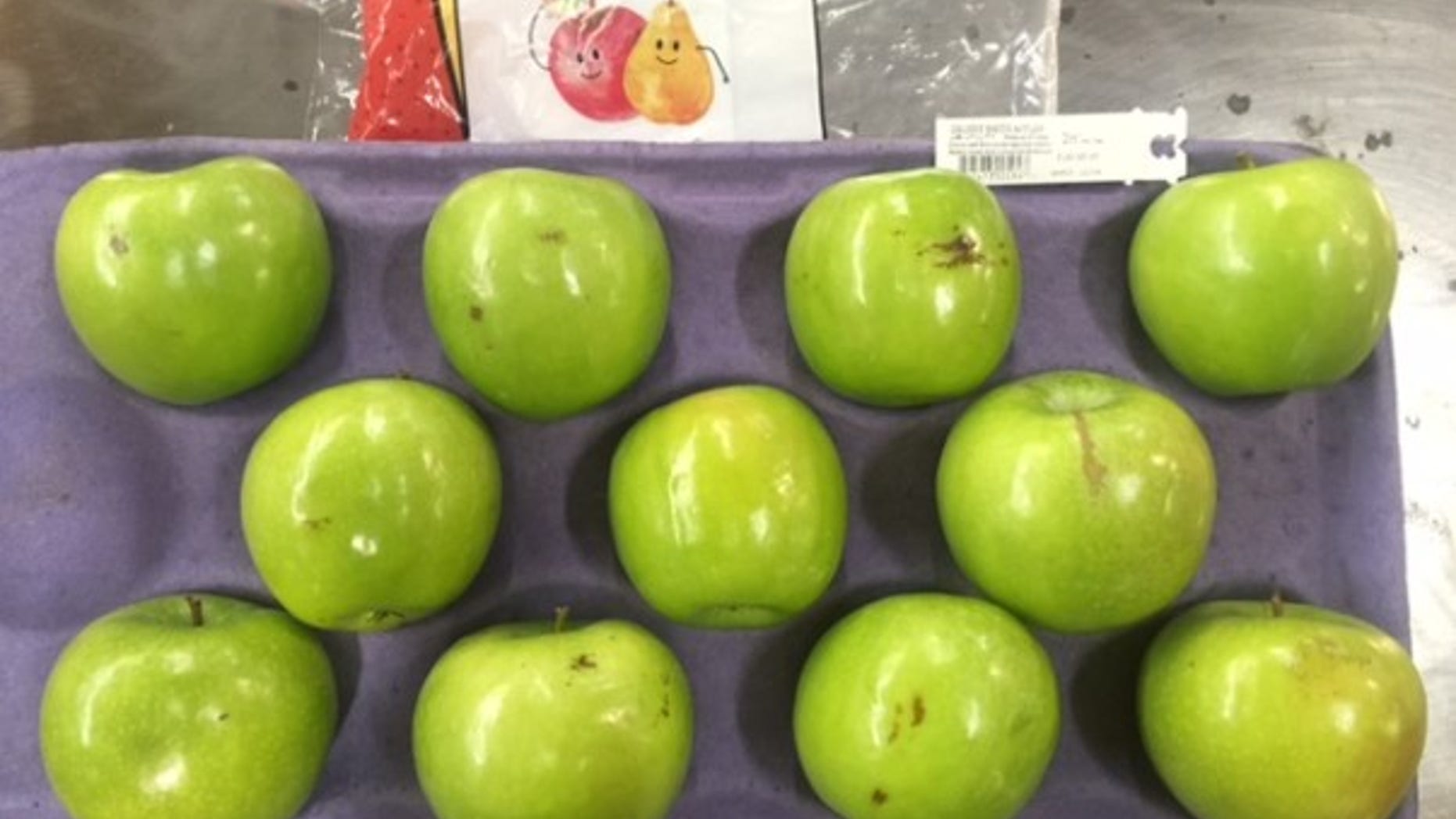 "Ugly" apples are coming to Walmart.
This week, the company announced that a brand of apples from Washington state called "I'm Perfect" will be making its debut in stores this week. These apples have damaged exteriors as a result of weather conditions such as hailstorms, high winds, or long periods of hot, sunny days, but the texture and flavor of the fruit is unaffected. [related]
"The 'I'm Perfect' product is just one example of the ways we are aiming to reduce food waste, supporting growers, and providing value to our customers," the company wrote in a release.
The apple initiative follows Walmart's Spuglies potato launch in late April, in which weather-damaged potatoes are sold in about 400 stores in Texas, and "Wonky Veg" Boxes being sold at Asda, Walmart's U.K. grocery chain. The Wonky Veg Box contains 11 pounds of various misshapen fruits and vegetables and is sold for $4.60 in hundreds of stores.
More from The Daily Meal
Ugly Fruit Might Actually Be Better for You, Study Says
French Ads Show Love for Ugly Fruit, Aim to Reduce Waste
Ugly Fruit and Vegetables Hit the Catwalk
Fighting Food Waste, Whole Foods Will Start Selling 'Ugly' Produce in April 
Ugly Produce Becomes a Life Line for Food Banks
Despite these steps taken towards combatting global food waste, activist Jordan Figueiredo is not completely convinced. He told the Huffington Post, "Walmart's recent statements about ending food waste show they're listening to consumers and food policy experts, but unwilling to take serious steps to act on the request in our petition."
Figueiredo described Walmart's apple and potato initiatives as "one-off" instances, which "aren't really making a dent in the long-term supply of imperfect produce."
Check out more from The Daily Meal on why you should be eating ugly fruit.