Things to think about before you finish a basement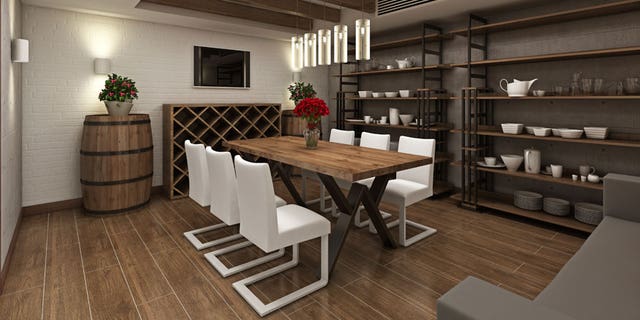 A finished basement is a great way to increase your living space and add value to a home. But it's also not a project that you want to rush into. Here are some things to consider before you upgrade your basement.
Figure Out the Layout
An unfinished basement is a blank canvas, allowing you to create the perfect space for your needs. But all that freedom can also trip you up if you don't plan wisely. There may also be things that can't be moved, such as the hot water heater or furnace, so you'll have to work around those obstacles. Local building codes might also affect your plans. Most codes, for instance, require an egress window in all bedrooms, and have a minimum height requirement for ceilings. These are all things you'll need to take into consideration before you get too far into the planning process.
Decide on a Purpose
A finished basement can be used for a lot of things, and what you decide to do with the space is going to have a big impact on your layout and building materials. For instance a pool table will require plenty of clearance, so make sure you have the space you'll need. If the downstairs is going to become the primary place for watching TV, you might consider soundproofing the ceiling to keep out noise from upstairs. Do you want one big open space, or would it be better to break it up into separate rooms? An open space will keep the place from feeling too dark and dreary, but you might want to keep the laundry area behind closed doors or hide an unsightly hot water heater. Before you get started on the project, figure out what you want to do with the space and what that will mean for your plans.
Dealing With Moisture
Once you get below grade, moisture can become a major problem. There's no point in finishing the basement if leaks, flooding and constant dampness destroy all of your good work in no time. The first step to a finished basement begins outside. You'll need to deal with any grading issues that cause water to pool near the home. Next, you'll need to seal the foundation to prevent leaks. In flood-prone areas, a sump pump is a must-have device downstairs, and you might want to invest in a generator in case the power goes out when flooding occurs. To keep humidity at bay, you'll want to use a vapor barrier behind the walls and under the flooring. Insulating the water pipes will prevent condensation behind the walls, and using a mold-resistant drywall will keep the basement looking brand new for years to come.
Think About Warmth
Below-grade spaces are usually several degrees cooler than the rest of the home. And the extra humidity in the basement can make the space feel even cooler. While planning out your basement, keep in mind that the space might require extra heating, such as baseboard heaters or even radiant heating beneath the flooring. You might also want to use building materials that make a room feel warmer, like using carpet rather than hardwood or vinyl flooring.
Let There Be Light
Making the space feel light and airy is one of the biggest challenges of any basement finishing project. To get more light into the room, you can expand existing windows, or dig below grade to create a terraced window, which will both brighten the room and provide an easy-to-access entrance into the basement. Recessed cans and track lighting are easy-to-install lighting options, but keep in mind when planning the lighting that you'll need more in the basement than you have elsewhere in the house, so plan on spacing the lights a little closer together.