Taylor Swift reportedly buys Rhode Island mansion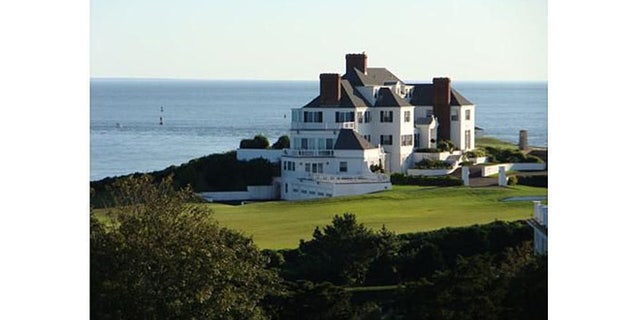 This country girl has been digging the East Coast lately, at least in terms of her real estate purchases.
According to TMZ and real estate blog The Real Estalker, country-pop princess Taylor Swift has purchased a waterfront mansion in Watch Hill, R.I., for around $17 million. Last year she picked up a home near the Kennedy Compound in Hyannis Port, Mass. She flipped it in November, so that may be the cause for her wanting a new East Coast home base.
The white, Cape Cod traditional was previously listed at $24 million back in 2011. Apparently Swift paid in cash, which may have given her the discount on the purchase price. Not that Swift needs to worry about discounts; according to Forbes the 23-year-old is worth $57 million-plus.
Sitting on 5 acres, the home has more than 700 feet of beachfront on top of "the highest point in Watch Hill," giving Swift unobstructed views of the water, all the way to Montauk Point. Watch Hill is an affluent New England coastal town but not necessarily a typical choice for A-listers to vacation, which may be the reason Swift chose it. The quiet neighborhood and likely guarded home will give the starlet some much-needed privacy.
Measuring 11,000 square feet, the 7-bedroom, 9-bath home was built in 1930. A circular drive leads to a pillared front door. Inside, the living spaces are generous, all with large windows facing the water and decked out in a classic New England decor.
Swift also owns a Cape Cod-style compound tucked back in Beverly Hills, a condo in Nashville and a mansion outside Nashville that her parents reportedly live in.
See more photos of Taylor Swift's rumored new home on Zillow Blog.
Related: