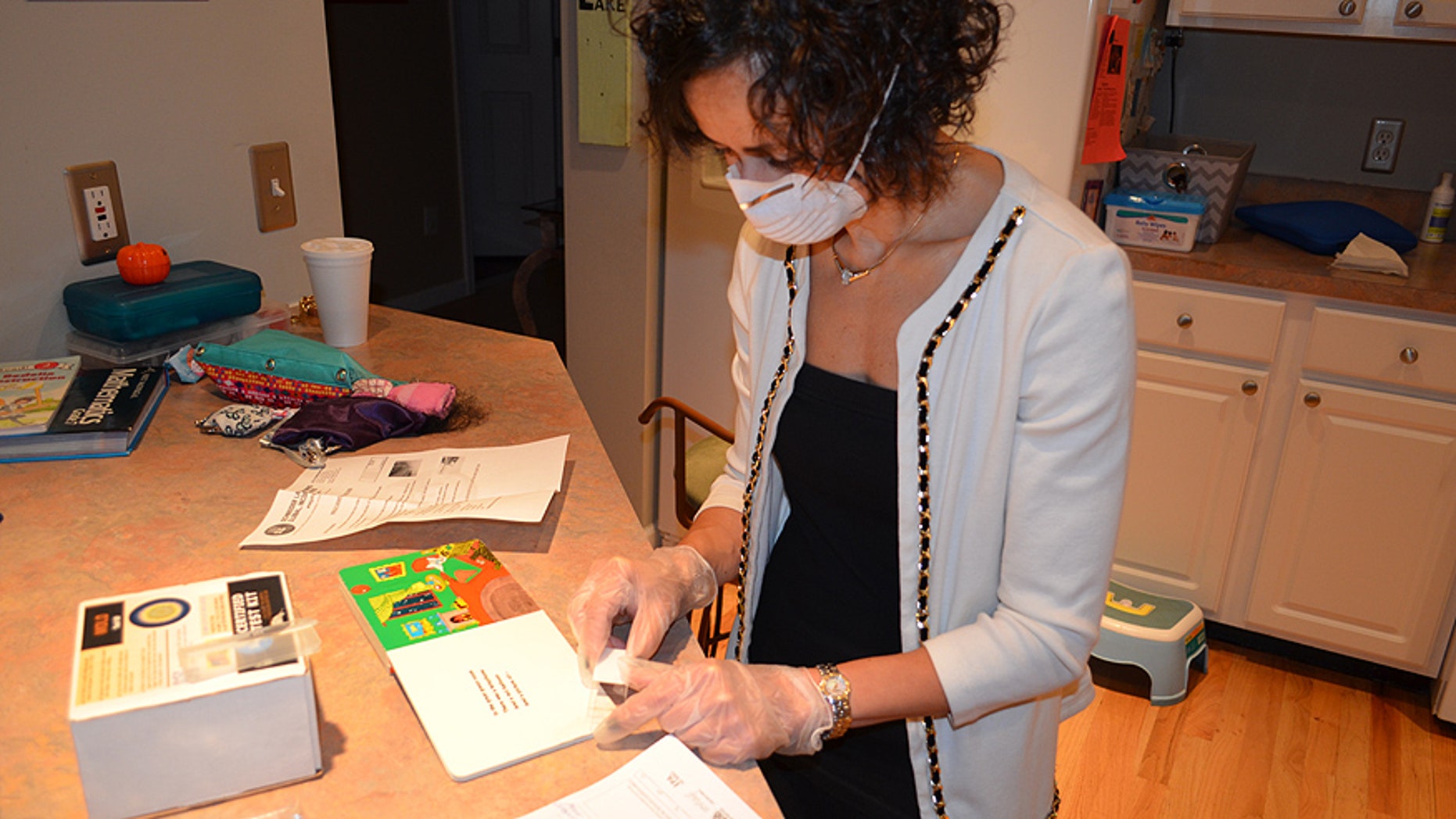 From an annoying cough to a deadly cancer, your home may contain toxins that are literally making you sick. They can range from traditional toxins like lead to newer ones like meth – and it's up to you, the homeowner, to get rid of them.
Just as you wouldn't put a spoonful of soup in your mouth without checking its temperature, you should never assume that a home – even if it's brand new or comes with profound health claims – is 100 percent safe. It may take nothing more than a Ziploc bag and 20 minutes of your time before you buy to avoid experiencing mysterious headaches – and the understandable headache of paying hundreds, if not thousands, of dollars to get rid of them – later.
But how do you find these invisible toxins? You can pay a hefty fee to a professional who will come to your home to screen for them – or you can try a more affordable approach: home test kits. Some tests don't even require kits: A plastic bag and a latex glove will do. You can save a bundle by testing for toxins yourself and mailing your samples to the same labs the pros use.
At the very least, all homeowners should test for lead, mold and asbestos, says Than Merrill, host of A&E's Flip this House. It's a good idea to test for radon, carbon monoxide, mercury and volatile organic compounds, too. Depending on the test, you may need protective gear like goggles, dust masks and gloves, which are often included in test kits. Always follow instructions, and know in advance that there is no one-size-fits-all test. Each requires separate samples.
Before purchasing a kit, examine its contents to determine if it's worth the expense. Some kits, including most asbestos test kits, contain nothing more than a few plastic bags and some basic instructions. Why pay $10 for the kit and send $30 with your sample to cover the lab fee when you can use a Ziploc bag from your kitchen and look online to learn how to collect samples and find the nearest laboratory?
If you're buying a home, you can save time and money by collecting samples during your walkthrough. While some labs, such as Western Analytical, promise results within 24 hours, others can have a turnaround time of two weeks or longer. Most labs offer express service for an additional $15-$20.
For maximum convenience, you can test for asbestos, lead and mold with one kit. Environmental Professional-in-a-Box has a combination package available at CertifiedKit.com that includes all three tests, chain-of-custody forms and prepaid express shipping labels. It includes all lab fees and costs $105 – far less than the $350-$1,000 you'll pay a professional to visit your home.
"Most home test kits purchased at major hardware, paint and department stores are screening tests — they either turn a color or don't. In other words, they're qualitative tests and they're often misleading," says Lee E. Wasserman, creator of the Environmental Professional-in-a-Box line and founder of Environmental Innovative Technologies. "Our kits are quantitative tests. They provide numerical values that can be compared to environmental standards."
One of the easiest – and cleanest – tests you can perform yourself is a water test. Sabine H. Schoenberg, host of This New House, suggests getting specimen collection kits from your town's water department and then going back with hot and cold tap water samples from your home. The water department will either test the samples on site or ship them to a lab to detect trace elements of contaminants, including bacteria, nitrate, pesticides and radon.
Schoenberg recommends hiring professionals to test for air pollutants like carbon dioxide, carbon monoxide, formaldehyde and mold spores, since the pros have more sensitive testing equipment.
How do you know what to test for? A lot of it has to do with deductive reasoning. "For example, if the home is near a farming operation, pesticides are a likely culprit," says Gabriel Lugo, franchise operations director at 911 Restoration.
"If the home was built between 1900-1970, then you're looking for asbestos. And, obviously, if the house has recently experienced a water damage episode, then the most likely toxin is a mold colony."
But soon, homeowners may not have to test at all – or at least as often. Yellow Brick Properties, a Chicago-based collaboration of builders, scientists and architects, is breaking ground on Zoetic Homes, a brand of houses that will be billed as the healthiest homes on the market. Starting at $850,000, they will be almost completely sealed to prevent air leaks and water intrusion. They also will have clean air filtration systems instead of ductwork, which tends to distribute dust and mites. Construction has begun, and the company is working with a scientist to develop "nutrition labels" – like the ones you see at the supermarket – for each property. They'll estimate the home's life expectancy, list the chemicals in the materials used to build it and indicate its propensity to grow mold.
Says Cheryl Julcher, principal managing broker at Yellow Brick Properties, "Foods have labels, cars have labels and it's time for houses to have labels."