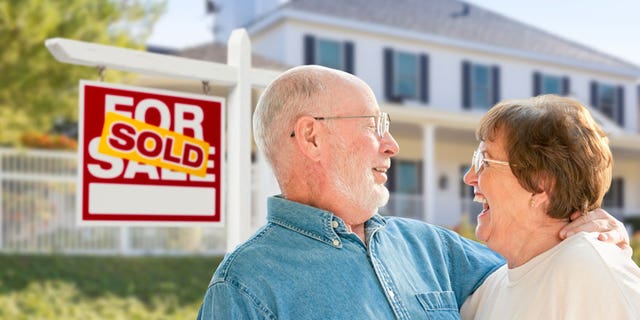 Many retirees have been out of the housing game for decades, which can make it a daunting experience to look for a new home. While things might have changed over the last few decades, finding a new place to live doesn't have to be an intimidating experience. If you're retired and looking to buy a new home, here are some things to consider.
Why Move?
Most people buy a home as a place to raise a family, but once the kids have moved on, that big empty home can be difficult and costly to maintain. And for retirees on a fixed income, property taxes and repairs can quickly deplete precious savings. While there are sentimental reasons to hold on to a home, there might come a time when it no longer makes sense to keep it. For many people, the lifetime of equity they have in their house can become a valuable lifeline in retirement.
It's A Lot More Impersonal
The real estate game has changed a lot in the last few decades. You shouldn't expect a chummy relationship with a relator or lender. Everything moves a lot more quickly and deals often get made without meeting face to face. For many older buyers, the first step is to pick up the phone and call a real estate agent to find potential homes for them. But these days, the first step should be to check out places online. Rather than rely on an agent to show you homes that you might like, you'll have a lot more success if you do some of the legwork yourself by scouring the online listings on sites like Redfin, Zillow and Trulia. That doesn't mean you need to go it alone in your search. Real estate agents are still an important part of the process: they can help set up viewings, negotiate the final sale price and ensure that the entire process goes smoothly. But the best way to find the perfect home in the digital age is to do some of the work yourself.
Buying Without A Lender
If you're looking to downsize and buy a cheaper home, chances are you'll be able to do an all-cash sale, which means you'll be able to cut the lender out of the process entirely. Without a lender involved, the process can be a lot faster, but there's also no one there ensuring that you've done your due diligence on the place. Even though no one is requiring you to take the extra steps, you should still go through the process of getting an appraisal, title insurance and home inspection. A home is a big investment and you don't want to endanger that because you've failed to thoroughly investigate the place. Without looking into the property, you might find out after the sale that you have a crumbling foundation, bad roof or liens against the home.
To Rent or Own?
If you've owned an home your entire adult life, you might just assume that buying a smaller home is the most logical step as you look to downsize. But purchasing isn't always the best option for retirees. Sure, with the equity from your current home, you can negotiate an all-cash sale on a smaller house and still have money left over. But this might not be the best use of your capital. Buying a home makes the most sense when you plan on staying there for a while. Even with an all-cash offer, the closing costs will eat into your savings. So in many cases, a rental might be a better option. In a rental, you also don't need to worry about repairs, yard work and maintenance, which will allow you to spend more time enjoying your retirement.