Michele Obama to Write Book About White House Garden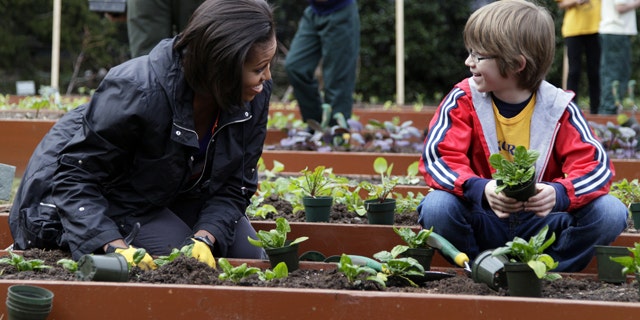 NEW YORK – There's a new author in the White House: Michelle Obama.
The first lady has signed with the Crown Publishing Group for a book about healthy eating and the garden she started on the South Lawn of the White House. The book, currently untitled, is scheduled to come out in April 2012. Crown announced Wednesday that Obama received no advance and will donate all proceeds to a charity or charities to be determined.
The first lady has been an advocate for locally grown food and last year started an anti-obesity campaign, "Let's Move!"