Jennifer Love Hewitt, Kate Winslet and other celeb landlords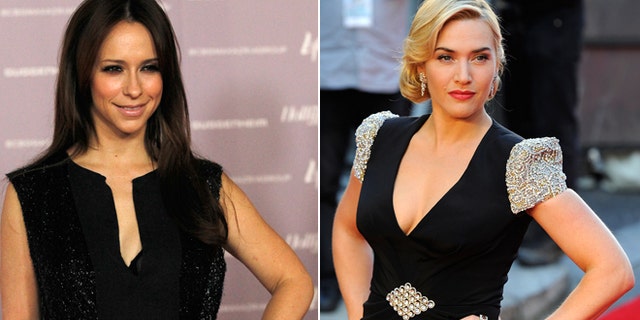 Who's your ideal landlord? A responsive person who gets the repairman to you on time? Someone who allows pets and doesn't charge an arm and a leg for the security deposit?
What about a celebrity?
Quite a few stars -- Leonardo DiCaprio and Jennifer Love Hewitt, among others -- are trying their hand at landlord responsibilities, listing their high-end homes as rentals.
So if you're interested in renting from the stars, here are a few of the celebrity homes for lease currently on the market.
Jennifer Love Hewitt
Not only is the home perched on the shores of Toluca Lake, but the Los Angeles rental comes with kayaks and use of a power boat. Listed for $12,500 a month, the 3,216-square-foot home has 4 bedrooms and 4 baths as well as a private pool, spa and lakefront dock. Hewitt is also selling a Toluca Lake home, situated almost directly across the street.
Kate Winslet
Rather than deal with the cut-throat New York real estate market, actress Kate Winslet is listing her 4-bedroom, 3.5-bathroom duplex for $30,000 a month. Located in the prestigious Eagle Condominium building, the Chelsea rental features 13-foot ceilings, 12 oversize corner windows and a monstrous 1,700-square-foot terrace. Winslet and her ex-husband, director Sam Mendes, purchased the property in 2004 for $4.995 million.
Leonardo DiCaprio
Looking for an end-of-summer Malibu rental? Leonardo DiCaprio's home is available. The beachfront home is listed for $75,000 a month and sits on a nearly half an acre of prime Malibu real estate with full beach access. The property has two homes: a 4-bedroom main house and detached 2-bedroom guest house.
Matt LeBlanc
For 10 years Matt LeBlanc played a clueless actor renting in New York as Joey on "Friends." In real life, the actor is leasing his Pacific Palisades home for rent for $12,995 a month. LeBlanc's Pacific Palisades home is a classic 1930s Spanish-style house with stucco walls and red tile roof. Measuring 3,930 square feet, the 4-bed, 5-bath home sits on half an acre just south of Will Rogers State Park.
Pamela Anderson
Another celebrity rental is available in Malibu. Blonde bombshell Pamela Anderson's home is for rent for $50,000 a month. Located a block from the ocean, the teak-sided home features 3 bedrooms and 2.5 bathrooms in 2,700 square feet. According to property records, Anderson purchased the house in 2000 for $1.8 million.
Natasha Bedingfield
British singer Natasha Bedingfield purchased her Los Feliz home for $2.3 million in 2009, shortly after her marriage to Malibu businessman Matt Robinson. She has recently listed the home for rent at $18,000 a month. The 5-bed, 5.5-bath, 4,792-square-foot home was built in 1953 and has been updated with "no expense spared."
Related: