Inside Hollywood's Most Infamous Party House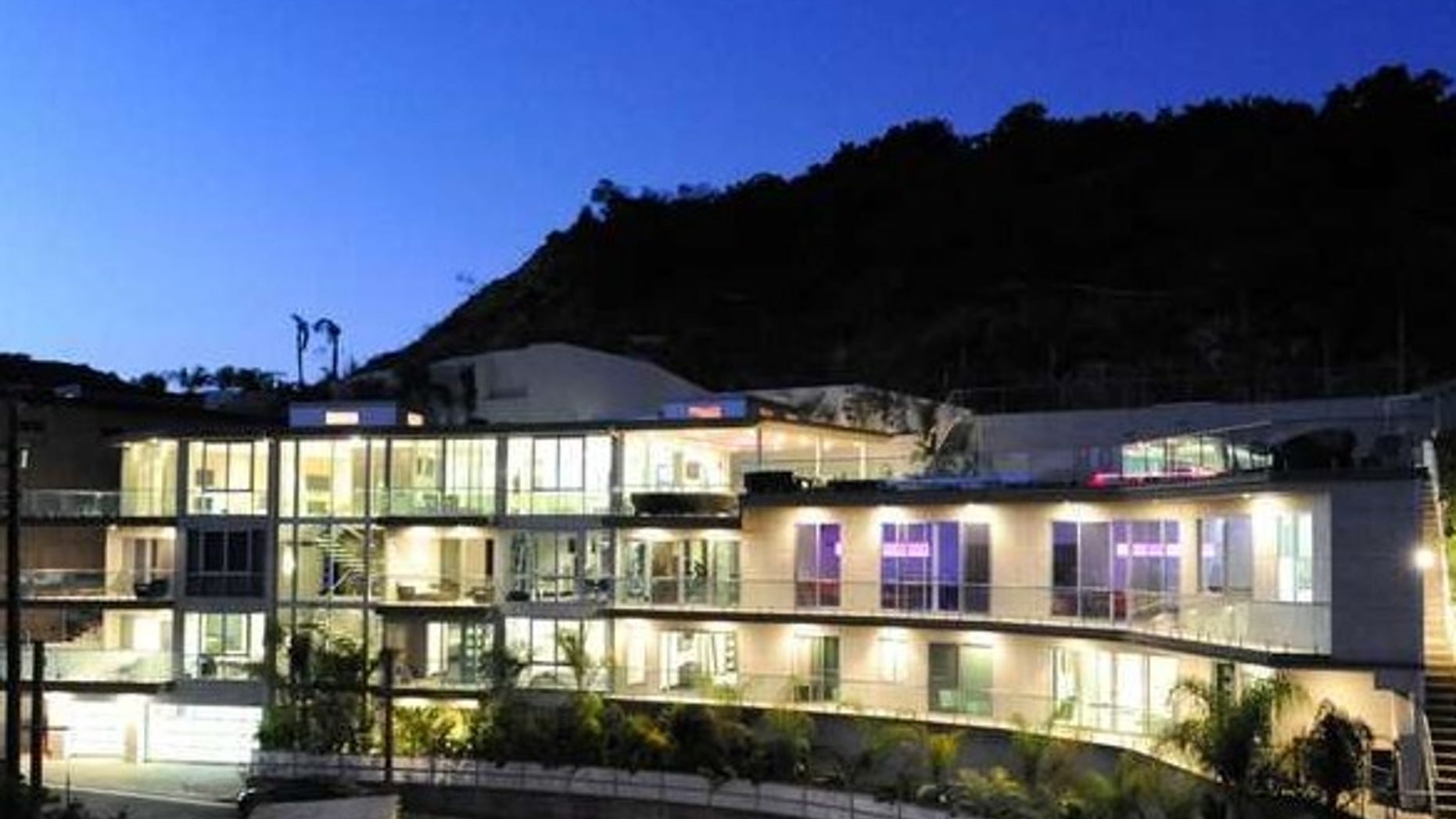 So where do Justin Bieber, Nelly, and other renowned party animals go when they're looking for a good time? They head to four glass-and-steel megamansions in the Hollywood Hills owned by developer Danny Fitzgerald.
Variety magazine recently dubbed this 46,000-square-foot compound " Hollywood's Most Notorious Party House," and for good reason: It boasts 51 bathrooms, 32 bedrooms, and a disco that can pack in 300 dancers. Also nicknamed "the new Playboy mansion" (because Hugh Heffner's original is in desperate need of a makeover), the compound has racked up 90+ calls from angry neighbors complaining about public urination, public sex, guns, and even an "unpermitted lion."
A lion? OK, we're beginning to get why the neighbors aren't happy and why Fitzgerald got slapped with a nuisance letter informing him that he'd be held criminally liable if his revelers racked up more citations. Yet in a crazy turn of the tables, Fitzgerald claims these neighbors are accosting him with all their complaints.
"I call them a vigilante group," Fitzgerald, 56, lamented to Variety. "They don't want anyone having fun."
Fitzgerald also said he'd be happy to leave -- if someone took the property off his hands. It's on the market for $50 million. Some Realtors say the price would need to come down by tens of millions for someone to bite.
Until then, this neighborhood feud will likely continue, because Fitzgerald isn't backing down. As he points out about this party house's rise to fame, "It wasn't Pleasantville. It was Hollywood." Party on!