Dorm Room Decorating Tips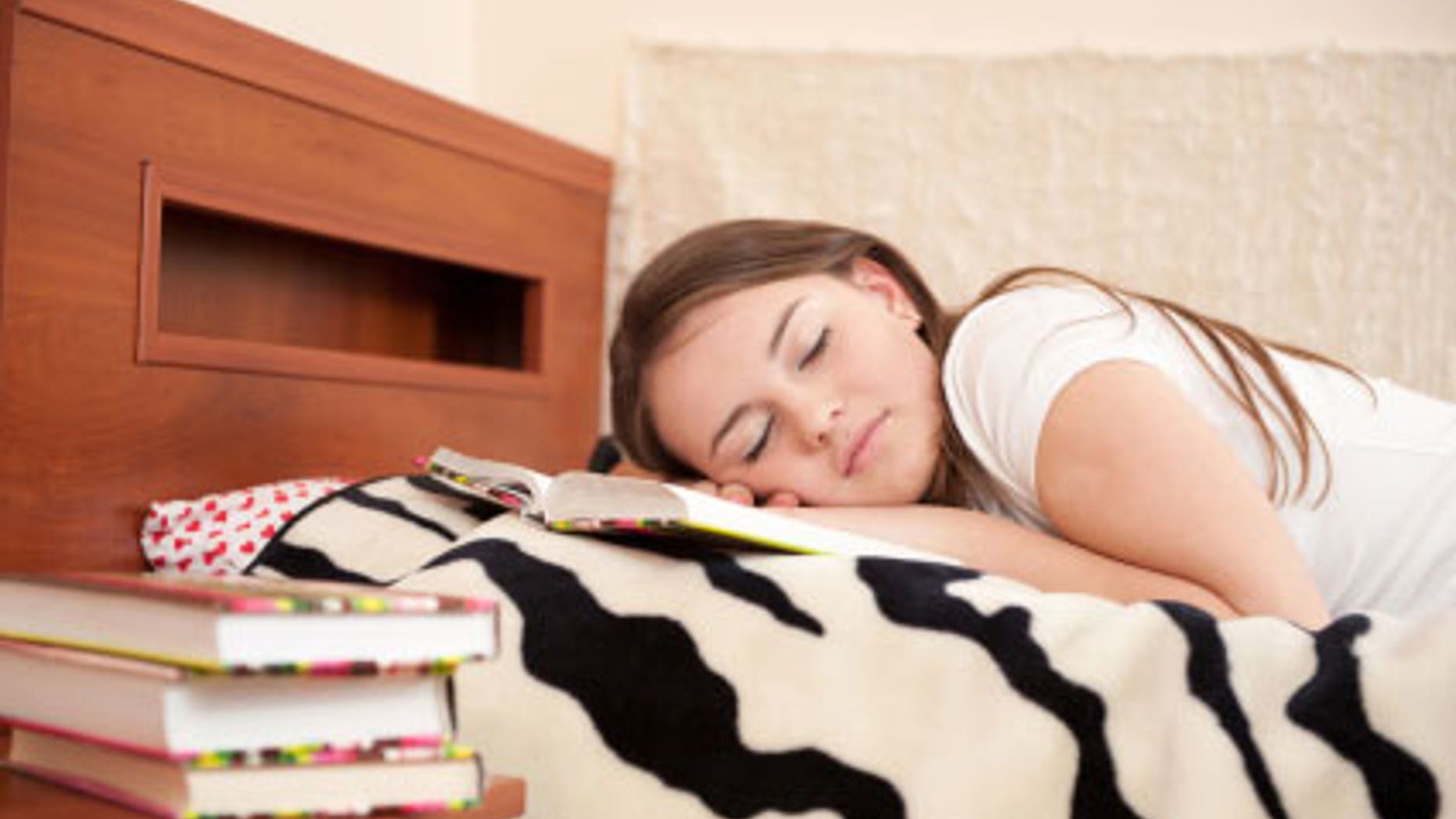 College is supposed to be a time to spread your wings, but for those stuck living in the cramped, concrete confines of a dorm room, it can feel more like being trapped than liberated.
However, just because your space is limited, it doesn't mean you have to live like an animal. By following a few simple tips, you can make the most of your dorm, transforming it from a cold, institutional space, to a warm inviting home away from home.
Give Me Some Space!
The first challenge of dorm-room dwelling is getting all your stuff to fit in such a limited space. But there are a few smart tricks that you can use to make your room seem bigger than it is.
"Storage is the biggest problem," said Lauren Smith, a Michigan-based interior designer. "I like to use bed risers because they are very inexpensive and they allow you to put storage boxes beneath the bed." Similarly, Smith said, a storage ottoman can be used as both added seating and an end table, while giving you extra space to stow your stuff.
Daybeds or futons are also great options, doing double duty as both a couch and a bed, sparing you from having to add one extra piece of furniture.
While increasing storage space is key, part of the problem begins before students even leave home.
"I would say that students need to edit before they go to school," said Rebecca Hubler, an interior designer based in the Washington area. "Sometimes they take too much stuff."
While it is nice to bring some of the comforts of home with you, college is about roughing it. But if you find out that you absolutely can't live without some much-cherished item that you left behind, pick it up when you visit home for Thanksgiving or Christmas.
The Proverbial Sock on the Door
If you're lucky, you'll have a great roommate that you'll get along with. But even so, sometimes you just need a little privacy, something that's hard to come by in a space slightly larger than a prison cell. By arranging your furniture wisely, though, you can create the illusion of privacy in the room.
Partially walling off a bed with a bookshelf or folding screen can create a much-needed barrier between you and your new school-issued best friend. And by facing the beds in opposite directions, you can create a buffer — albeit a slim one — between you and your roommate's snoring.
Make It Yours
The industrial architecture of the average dorm room often leaves you without a space to sink a nail into, and with good reason: No school wants to spend the off-season replastering and painting their dorms. But cinderblocks have met their match with the 3M Command Hook, which sticks solidly to nearly any surface, yet peels off easily when you're done with it. And at a little more than a buck a piece, the hooks are an affordable way to hang art, mirrors, or whatever else you want to decorate with.
While you likely can't paint the walls of your dorm, there are some things you can do to add a touch of color to your living space.
"Focus on the bedding, throw pillows, an area rug, things that have color and personality," Hubler said. And while your RA might come down hard on you for painting school property, there's no rule saying you can't paint your own property. Slap a fresh coat of paint on your dresser, desk and bookshelves to give your dorm an added touch of color.
Study Hard
Dorm rooms make for lousy study spaces, but at some point you're going to have to pull an all-nighter. In order to prepare for that unfortunate inevitability, make a few changes to improve your powers of concentration in your dorm.
"They need to have really good lighting and they need a place that they can study that is not cluttered," Smith said.
While you might be tempted to study by the soft blue glow of your laptop screen, invest in a couple of good lamps to spare you eye strain as you study through the night.
You also want to create some separation between work spaces and where you relax.
"Arrange the furniture so that the desk isn't facing the TV or things that would distract you," Hubler said.
If you still find your dorm lacking in space and too full of distractions, Hubler offers a final piece of advice.
"Go to the library," she said. It's college, after all. Get out of the dorm and spread those wings.