Creator of tri-level tree house facing legal trouble, authorities say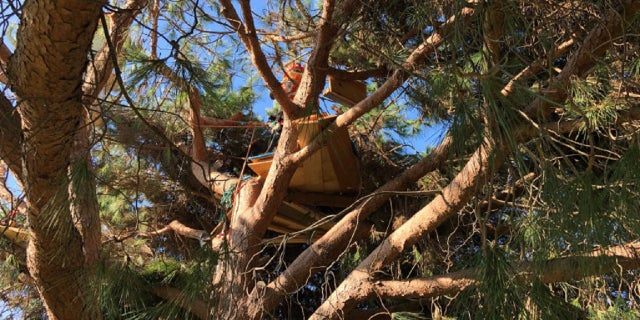 Authorities hope to find the architect behind a tri-level tree house in California that's equipped with indoor/outdoor carpeting, ocean views and an aquarium – not to applaud his handy work, but to hold the person accountable for vandalism.
"A considerable amount of work and materials went into this," Orange County Sheriff's Department Sgt. Rich Himmel told the Orange County Register. "We are investigating this. It's a crime of vandalism. Someone has to be held accountable."
Tree trimmers stumbled upon the structure, hidden among the branches of a 50-foot Aleppo pine tree in a park in Dana Point, the paper reported.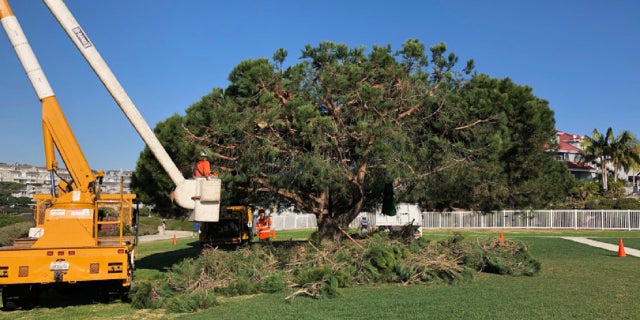 Based on personal items left behind, Himmel told the paper that deputies determined the owner of the tree house was most likely a homeless person.
After several hours, crews removed the house. Authorities expect the damage to the tree could end up costing the city thousands of dollars, Himmel told the paper.