Celebrity-studded neighborhoods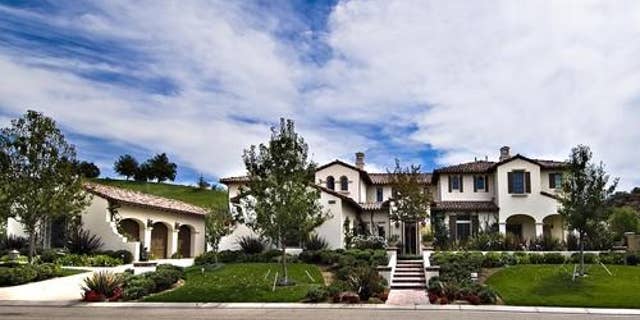 Beverly Hills and its coveted 90210 ZIP code may be the best known of the celebrity neighborhoods, but as high-end agents in Los Angeles will attest, the area is not the only place that celebrities prefer to live. And like any city, L.A.'s celebrity neighborhoods each have their own vibe and famous residents.
Privacy, privacy, privacy
The paparazzi are a real issue for celebs in L.A., and keeping prying eyes at bay is one of the main considerations when stars look for a home and possible neighborhood.
"It's difficult," said Mauricio Umansky, co-founder of luxury brokerage The Agency. "It's the paparazzi, it's the reality."
A home in a gated community -- such as Hidden Hills, Calabasas or Pelican Hill -- will have more value, Umansky says.
Real estate agent Gary Gold of Hilton & Hyland makes the same point.
"Hidden Hills is popular," Gold said. "It's a gated area, it's away from Los Angeles. You can't just drive through it. It's a beautiful setting, and people won't be bugged out there."
Another plus for gated suburbs such as the Hills and Calabasas?
"Great private schools," Umansky said. "They (celebs) feel like their kids can have privacy."
Celebs who own in Hidden Hills and Calabasas: Jennifer Lopez, Justin Bieber and Beau Bridges
Bel Air and Los Feliz
Will Smith rapped about Bel Air in the opening credits of the TV series "The Fresh Prince," and more than 20 years later, the neighborhood is still a popular one, especially for those looking to live closer to downtown L.A. and still have enough privacy.
"Bel Air has great lots, great views and lots of privacy," Umansky said. Jennifer Aniston recently bought out there, and Meg Ryan and Avril Lavigne both have Bel Air homes listed for sale. Chelsea Handler is another Bel Air resident.
Younger celebrities often prefer the neighborhoods closer to downtown, and Los Feliz is a popular choice.
"The bachelors and bachelorettes want to be closer to the city and want to go out and entertain," Umansky said. "They want the privacy when they're home but still want to go out and have a nice dinner."
Kristen Stewart recently bought in Los Feliz, (near Robert Pattinson's Los Feliz home), and when Katy Perry and Russell Brand were married, they shared a home in Los Feliz as well.
Related:
Erika Riggs writes on a wide variety of real estate topics, from the all-popular celebrity real estate, to mortgages and home improvement, for the Zillow Blog and other Zillow partners.