A Guide to Installing a New Fence: Professionals, Costs and Materials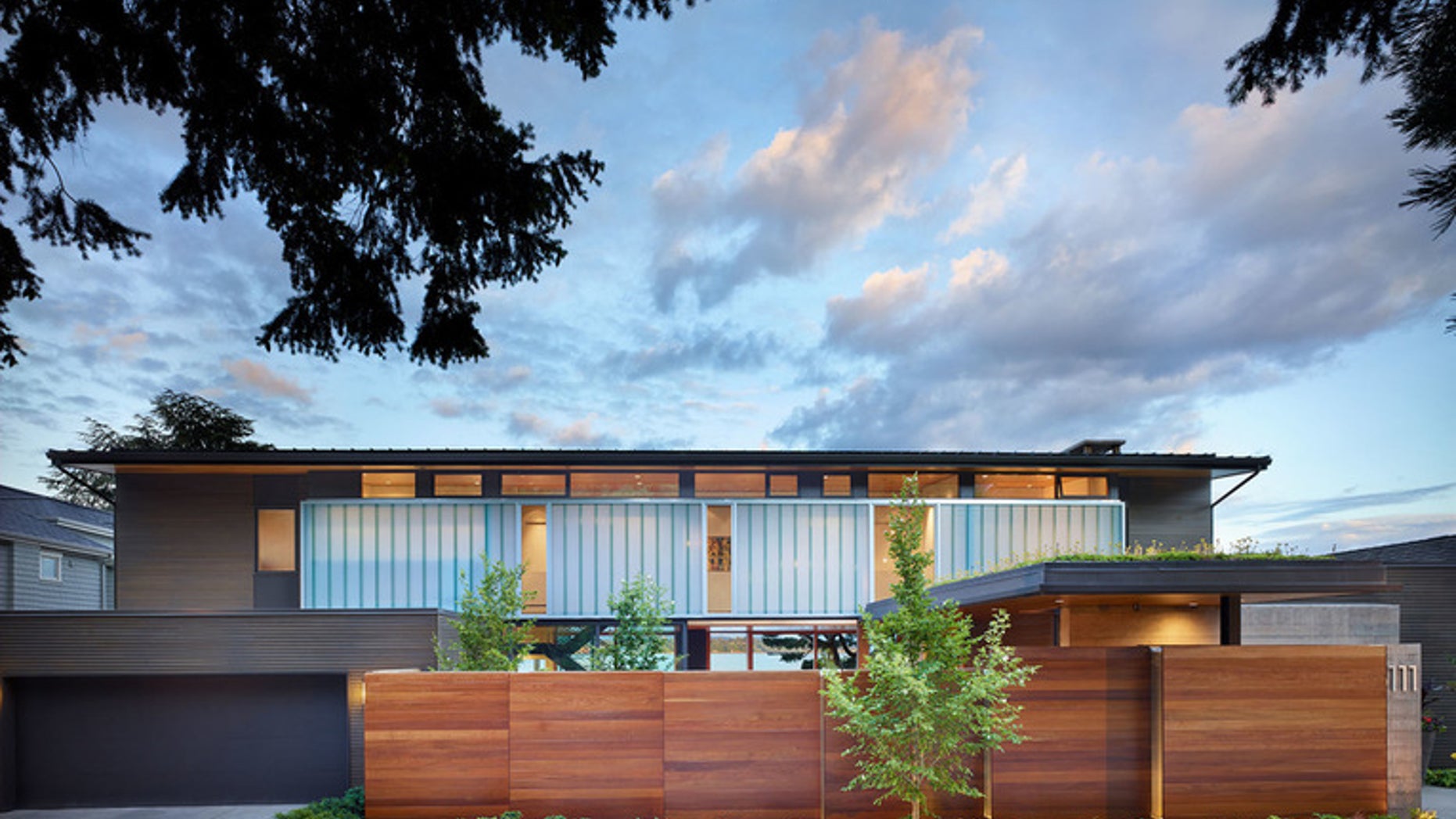 The right fence can add to your home's curb appeal, provide privacy, screen an unattractive view and keep kids and pets safe. If you're looking to add a new fence or gate to your property, here's a guide to the pros and cons of common fencing materials, how much they cost and what you need to know to get started.
New fencing is a good project for you if your current fence or gate is in poor condition, or if your property doesn't have a fence, but you would like to add one to define your property line, add privacy or enhance the curb appeal of your home.
Whom to hire: A fence contractor or a landscape architect or designer can work with you to design and install the right fence or gate for your property and lifestyle.
RELATED: Find Landscape Design Professionals Near You
Cost range: Fences can range from $2,000 to $8,000 and up, depending on materials and size of property. A steeply sloped lot, large rocks and other obstacles can add to the cost. A new gate ranges from $300 for a simple wooden garden gate to $2,000 and up for a custom design.
Typical project length: While installation times vary depending on the length of the fence and materials used, most can be installed in three to five days. Custom fences designed in conjunction with a landscaping plan, and special circumstances such as steeply sloped or rocky properties, will take more time for both planning and installation.
Best time to start: Spring through fall. Pros tend to be busiest in the warmer months, so it's a good idea to begin contacting potential landscape designers early on. Rain and high humidity can impact the setting of concrete for fence posts, so if your area gets very humid in summer, you may want to consider scheduling work in spring or fall instead.
Common materials: When choosing materials, it's important to consider longevity, says Alan Ohashi of Ohashi Design Studio. If the budget is tight, wood is a good option. "If there is more money in the budget, more expensive but long-lived materials could be considered, such as ipe or concrete, stone or Cor-Ten steel," he says.
Wood ranges from about $8 per linear foot for cedar to $18 per linear foot (and up) for redwood. Wood fencing needs to be periodically repainted and/or sealed to protect it from the weather.
Vinyl costs from $10 to $35 per linear foot. Vinyl fencing tends to last longer and requires less upkeep than wood, but it can become brittle when subjected to frequent freezing and thawing.
Aluminum costs around $20 to $45 per linear foot, and installation costs are also higher than those for a wood or vinyl fence. Powder-coated aluminum is extremely weather-resistant, making it a good choice for swimming pool fencing.
Weathering steel (like Cor-Ten) acquires a naturally protective rust-like patina after several years of exposure to the elements. Weathering steel comes in sheets and costs around $25 per square foot for three-sixteenths of an inch thickness.
Wrought iron is the most expensive (and longest-lasting) option, ranging from $30 to $200 (and more for custom materials) per linear foot. Wrought iron is extremely durable, making it a good choice for security, but it is prone to rust.
Planning: Before getting started on your fence project, take some time to consider the following questions:
What is the purpose of the fence? Is it for privacy, security or screening, and to what extent do you want it to accomplish those tasks? Each of these considerations will affect the openness of the design and how it is constructed, Ohashi says.
How much maintenance are you willing to do? Wood fencing tends to require annual maintenance to keep it protected from the elements. Other materials, such as vinyl and aluminum, should be able to go years without much more than an occasional hosing off.
Be neighborly: If you have close neighbors, be open about your plans to build a new fence, and do your best not to block views unless it truly cannot be helped. Depending on the situation, you may decide to create a party fence, which is shared with your neighbor — but be aware that if you choose to go this route, you should get a written agreement with your neighbor and hire a surveyor to determine exactly where the property lines are.
RELATED: How to Politely Install a Fence Between You and Your Neighbor's Yard
Check before you build: From underground utilities to tricky property lines, you don't want to be blindsided by any unforeseen issues, so be sure to check before you begin work.
Check local building codes and apply for a permit if necessary.
Check with your homeowners association, if you have one. There may be specific guidelines on color choice, height or materials.
Find out where your property line is. Hire a surveyor to map it out for you if you are unsure.
Be sure there are no underground utility lines in the way. To check this, call 811— a free service that exists in every state.
DIY? Designing and installing a new fence or gate is not typically a DIY project, though homeowners with some building experience can certainly tackle it.
Just be aware that if you are handling the project on your own, it is your responsibility to obtain necessary permits, find out where your property line is and check with the local utility companies before digging to be sure no underground lines are in the way.
How to get started:
Contact several (ideally at least three) fence contractors or landscape architects or designers to get free estimates for your project.
Ask to see a portfolio of past fences each pro has completed both to get a clearer picture of the quality of his or her work and for design discussion purposes.
Ask professionals whether they plan to handle permits, whether they offer a warranty and how long they estimate the project will take.