5 Tips for College Students Filling Out Rental Applications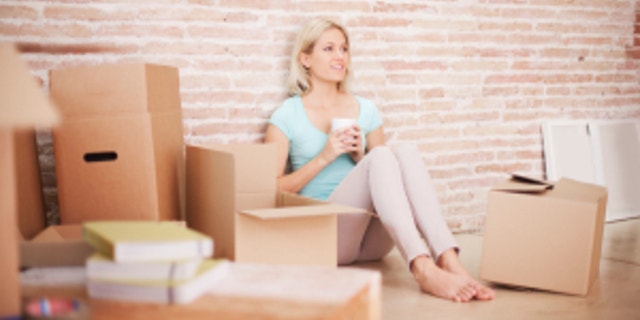 NEWYou can now listen to Fox News articles!
You've gone away to school and you're ready to embark on a new adventure -- namely, renting your own place.
What do you need to know before you fill out a rental application for the first time? We have five tips to help you with the process.
1. Make copies
Many apartment complexes use a generic renter application form that doesn't vary much from place to place. Make a few copies of a completed application to avoid filling out the same information every time you go look at an open house.
2. Don't give out your Social Security number
Many applications have a blank space for you to enter your Social Security number. It's best to wait to do this, because you might not get the place you're applying for or the apartment manager could misplace or lose your application, which could expose your personal information. You can protect your identity by waiting to supply your SSN until you're actually in serious consideration for the place.
If you like, you can add a note to your application form explaining that you don't want to disclose your SSN just yet.
Most landlords will understand, and you'll feel secure knowing that your identity is safe.
3. Contact the housing office at school
If you lived in the dorms, many landlords will ask your university to confirm this. They'll want to check your record from dorm housing, to see if there are any red flags.
Because dealing with the university can take time (lots and lots of time), it would be wise to contact your school ahead of time and have your files ready to send to any landlords requesting the information.
Some landlords won't even consider you until they're able to see your records. This can lead to a missed opportunity if your school can't produce the paperwork in a timely fashion.
4. Have references ready
Landlords can be persuaded to let you live in their place if you tell them a bit about yourself. Of course, you'll be biased, so why not let others do the talking?
Procure letters of recommendation from your boss, your professors, or anyone else who can vouch for your goodness. Remember to ask people who will be honest and will ensure you shine.
5. Have co-signers
Have one of your parents be a co-signer for you, so your landlord knows that if you don't send the check on time, he or she will be able to get the money somehow.
Some places won't even let students rent without a co-signer, so make sure to talk it over with your roommates about which parents are going to co-sign. Each roommate could potentially add his or her parents on an individual application.
This article was written by Francine Fluetsch of Uloop.
The post 5 Tips for College Students Filling Out Rental Applications appeared first on Real Estate News and Advice - realtor.com.