WV governor vetoes abortion bill, sparking outrage from national pro-life group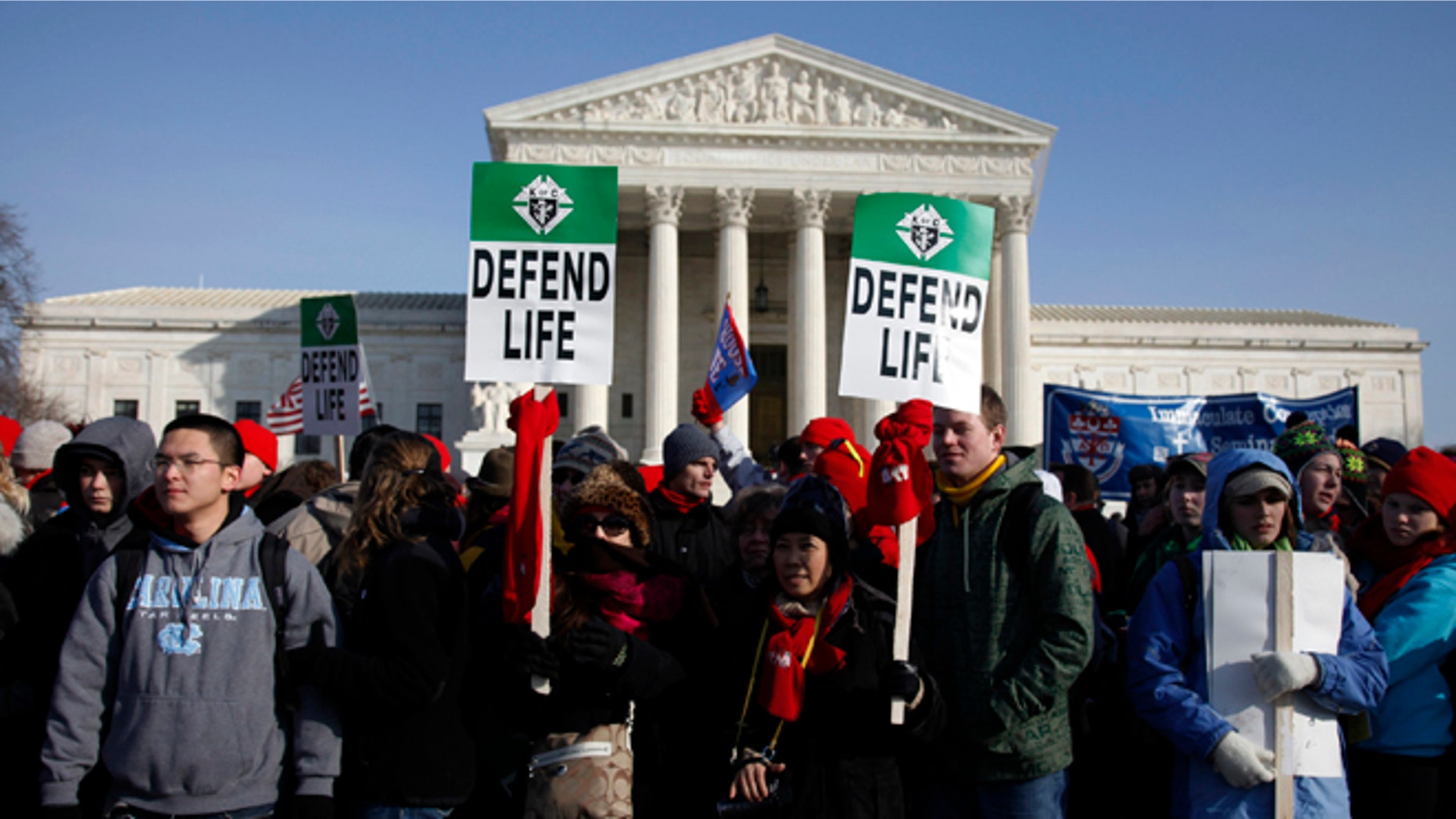 West Virginia Gov. Earl Ray Tomblin, a Democrat, has vetoed a bipartisan bill to ban abortion in the state after 20 weeks, drawing sharp criticism from pro-life supporters.
Tomblin vetoed the bill late Friday, saying it raised constitutionality issues for his legal team and attorneys for the state Legislature.
Because of the legal penalties it includes, Tomblin said, the medical community thought the proposal would unduly restrict the doctor-patient relationship to the detriment of the health and safety of expectant mothers.
The bill sparked days of debate about fetal pain and women's rights before it was approved by the state's Democrat-controlled House and Senate.
Similar laws have been passed in at least a dozen other states. However, the West Virginia bill resembles a law struck down in Arizona that the Supreme Court later decided not to reconsider.
The Susan B. Anthony List, a group dedicated to pursuing policies and electing candidates who will reduce and ultimately end abortion, quickly denounced Tomblin's decision.
"Governor Tomblin said, 'I believe there is no greater gift of love than the gift of life.' This high profile hypocrisy is producing justified outrage in West Virginia and across the nation," group President Marjorie Dannenfelser said Saturday. "Shame on [him] for turning his back on unborn children and women by vetoing a compassionate, common sense limit passed with overwhelming bipartisan support."
Supporters now appear to be focusing on Capitol Hill legislation that has been approved by the GOP-led House but has no Democrat co-sponsors in the Democrat-controlled Senate.
"Now is the time for clarity on the part of West Virginia's U.S. Senator Joe Manchin," Dannenfelser said. "We implore [him] to embrace his pro-life position and become the first Democratic senator to cosponsor the federal Pain-Capable Unborn Child Protection Act."
Dannenfelser's group argues that scientific evidence shows unborn babies are capable of feeling pain by 20 weeks of life and point to several 2013 polls, including an NBC/Wall Street Journal one, that shows most Americans support limiting abortion after 20 weeks gestation and that women support the measure in higher proportions than men.
The Associated Press contributed to this report.