World powers, Iran to draft final nuke agreement in May, US officials say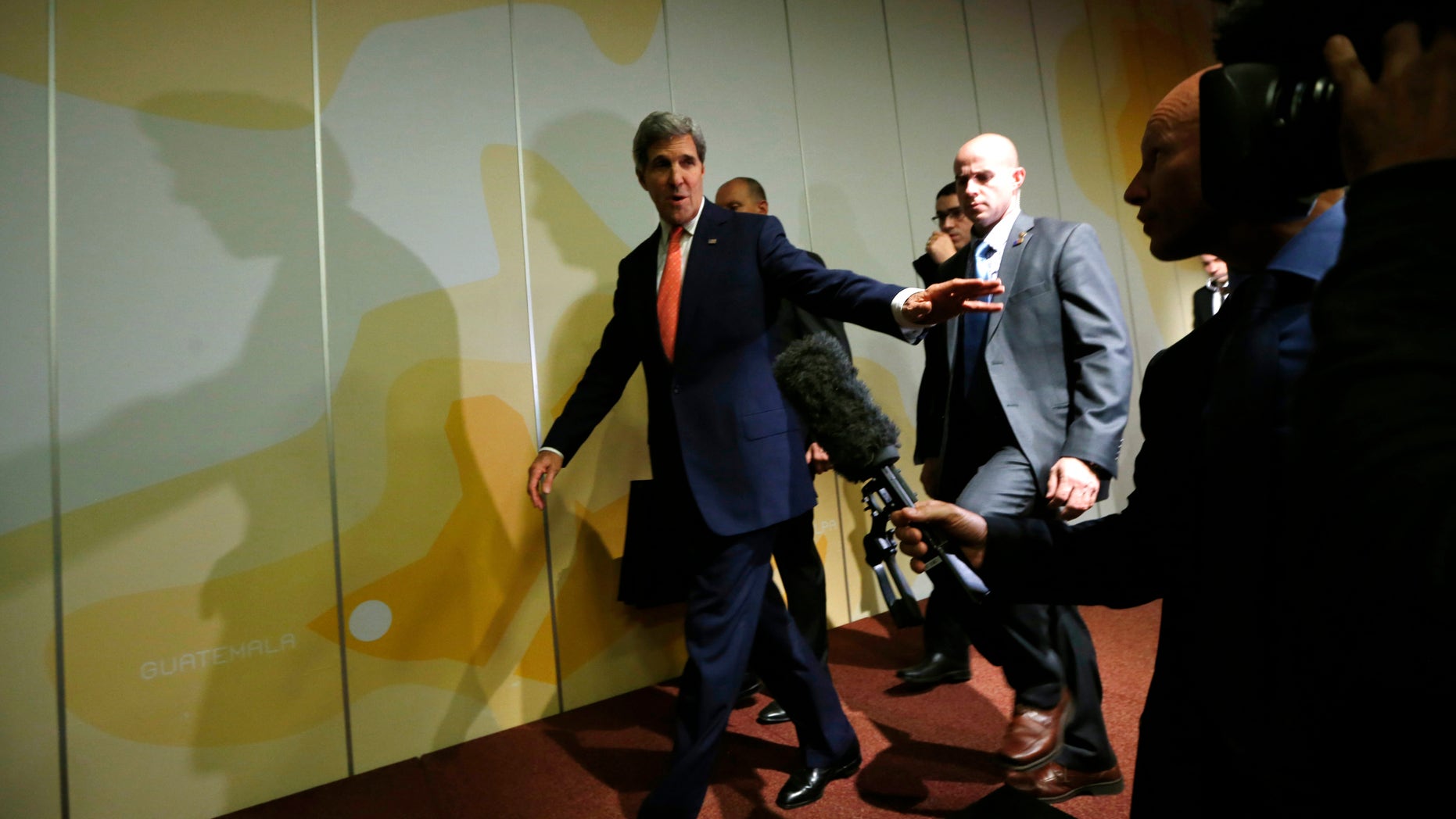 WASHINGTON – World powers and Iran will start drafting a final nuclear agreement next month, a U.S. official said Friday in a surprisingly optimistic assessment that expressed hope that a comprehensive pact could be reached in July.
Negotiators were to meet again next week in Vienna. The sides were making progress in talks, said the official, who was not authorized to be quoted by name and briefed reporters on condition of anonymity.
The United States and its partners are trying to remove the threat of Iran assembling an atomic arsenal, which could have grave implications for the Middle East and beyond. The Islamic republic says its program is for peaceful power production, but Washington and many other countries aren't convinced and have pressed sanctions against Iran that are designed to produce a guarantee that it cannot develop nuclear weapons.
More than a decade of deadlocked diplomacy ended last year with an interim agreement providing Iran limited easing of international sanctions for strict limits on its uranium enrichment and potential plutonium production — materials that can be used in nuclear warheads.
The Obama administration and the United Nations say Iran has honored the six-month agreement thus far. It expires in July and may be extended by another six months, a possibility that has prompted significant concern among Israel, Sunni Arab governments and skeptics of diplomacy in Congress. They fear Iran is buying for time while refining its nuclear technology and reaping billions of dollars from eased conditions in key sectors such as the automotive and petrochemicals industries.
The U.S. official said the goal remains to seal a final pact before July 20, without the need for a six-month extension. The official said much of the work remaining was technical in nature, but noted that nothing had yet been agreed.
Earlier this year, President Barack Obama put the chances of a successful final agreement at 50-50 or less. He has said diplomacy with Iran must be tested because the alternative of possible military intervention by the U.S. or any other country is far less desirable.