With Senate up for grabs, control may come down to handful of races
With 34 Senate seats up for grabs this year, Republicans would seem to have plenty of options for preserving their two-seat majority. But their success or failure will likely come down to a handful of closely watched races.
The Republican Party are employing a strategy of the best defense is a good offense, targeting Democratic incumbents in Florida, Missouri and West Virginia in a bid to increase their majority and provide insurance against anticipated losses.
President Trump last year won all three states, making Democrats Joe Manchin, of West Virginia, Claire McCaskill, of Missouri and Bill Nelson, of Florida GOP targets. Overall, the president won 10 states in which Senate Democrats are seeking reelection this year.
WEST VIRGINIA
West Virginia has become increasingly conservative in recent years, with the GOP now holding all three House seats, controlling the state legislature and voters skewing Republican in the past five presidential elections. Trump won 68.5 percent of West Virginia votes in 2016.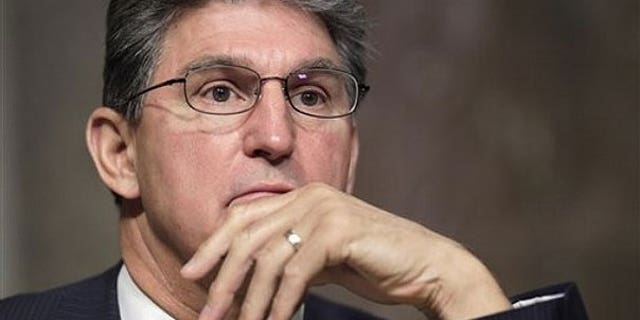 Republicans, including Trump, have reached out to the moderate Manchin for bipartisan support on bills, but the election gives them a chance to replace him with one of their own.
"Joe's a nice guy … but he doesn't do anything," Trump recently told the New York Times.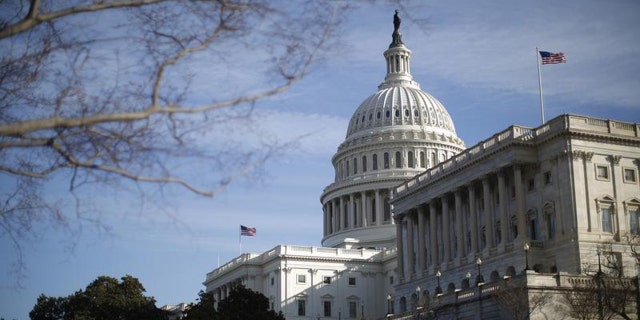 National Republican Senatorial Committee spokesman Bob Salera was more blunt: "President Trump has exposed Joe Manchin for what he really is -- a phony centrist who will always vote with Washington Democrats when it really matters. … Manchin's refusal to work across the aisle on anything of substance will be devastating to his reelection chances."
FLORIDA
Nelson hasn't invited a GOP challenge. He is not a vocal Trump critic and has served three terms with no major controversies. But the 75-year-old senator's relatively low-key style appears to be hurting his reelection efforts. One poll shows half of registered voters "don't know" how effective he is in Congress.
Beyond Trump's 2016 success in Florida, Washington Republicans like their chances of beating Nelson based on strength of their preferred candidate, outgoing GOP Gov. Rick Scott.
They like Scott for several reasons, including his solid job-approval rating and success in Florida's recent hurricane preparedness and recovery efforts. His wealth from a career as a health care executive would allow him to largely fund his own campaign.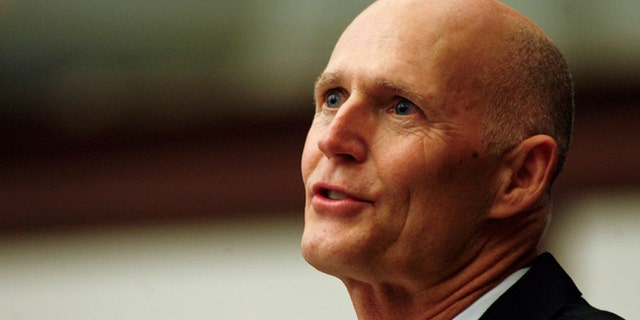 Trump appears to be recruiting Scott, even hosting him for lunch last week at the president's Mar-a-Lago estate in South Florida.
Several early polls show Scott in a tight theoretical race with Nelson. But the governor has yet to officially commit, with energized Democrats and Trump's low approval rating creating a tough political climate next year for Republican candidates.
The Democratic Senatorial Campaign Committee deemed 2017 "The Year of the Republican Recruitment Failure" and continues to argue that the lack of top-tier candidates is setting up "divisive" and expensive GOP primaries that will help the party in the general elections.
"They refuse to run against formidable Democrats," a party official said Tuesday. The official also acknowledged that Democrats indeed face a difficult election map, in which they must defend 34 seats, including two held by Independents, compared to eight for Republicans.
ARIZONA
Democrats say a prime example of Republicans' candidate woes is the likely GOP primary battle to replace outgoing Arizona GOP Sen. Jeff Flake, an outspoken Trump critic.
Arizona is among the country's most conservative-leaning states. But the anticipated matchup between GOP Rep. Martha McSally and Kelli Ward, Democrats say, could leave either damaged or financially drained enough to allow for an upset by Democrat Rep. Kyrsten Sinema.
Ward is a former state legislator and doctor who lost a 2016 primary challenge against Sen. John McCain.
She has the backing of Steve Bannon, the Breitbart News executive chairman and former Trump political strategist who is trying to dismantle the Washington establishment, with his own brand of candidates.
"Dr. Ward believes in defending the Constitution, securing the border, repealing ObamaCare, growing the economy and fixing the disastrous VA system for our veterans," the campaign says about its candidate.
Bannon's full-on support for GOP candidate Roy Moore in the recent special Alabama Senate race proved disastrous for Republicans, giving Democrats the seat for the first time in 25 years and cutting the GOP Senate majority to 51-49.
Trump has expressed support for Ward, tweeting this summer: "Great to see that Dr. Kelli Ward is running against Flake Jeff Flake, who is WEAK on borders, crime and a non-factor in Senate. He's toxic!"
However, he has yet to endorse the insurgent candidate. In fact, a White House official was quick to make clear last week that Ward was not at Mar-a-Lago over the holiday season to meet with the president and said that the two only "exchanged pleasantries."
McSally, a former Air Force fighter pilot who's considered a rising GOP star, did not publically endorse Trump and has publically opposed some of the president's comments and political positions, including his threat to abandon NATO allies. She has yet to say whether she will indeed run for the open seat.
INDIANA, MISSOURI, NEVADA
Scott Rasmussen, a Republican-leaning strategist, thinks the outcome of the Indiana, Missouri and Nevada Senate races will be a predictor for the other 31 contests and for which party will lead the chamber.
Democratic incumbent Sens. Joe Donnelly, of Indiana, and Claire McCaskill, of Missouri, are running in states Trump carried. And GOP Sen. Dean Heller is seeking a second full term in Nevada, the only state that Hillary Clinton carried in 2016 in which a Republican is up for reelection.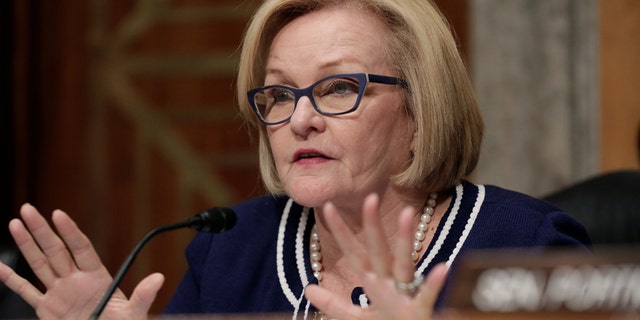 "If Democrats want to win control the Senate, they will have to win all three races," Rasmussen said Tuesday. "And if the political environment is good enough for them to win all three, races like Arizona will also head in that direction. If Republicans win all three, then you have to think they might beat Manchin or (North Dakota's) Heidi Heitkamp."
Rasmussen noted that Election Day is 11 months away, and said voter turnout will be a major factor.
Democratic Senate Campaign Committee spokesman David Bergstein believes his party's base will be energized, as it was in the recent special election Alabama, where Democrats won a seat in a traditionally red state.
"Obviously Senate Democrats face a very challenging map, but Republicans are facing expensive and divisive primaries and an electorate that is repulsed by their agenda -- higher health care costs, a tax hike on working families, and months of total control of Washington that has produced nothing but broken promises," Bergstein said. "We are running with strong incumbents and challengers, and are preparing to take advantage of every opportunity we can."