Wisconsin's Walker holds solid lead in poll released ahead of Tuesday's recall election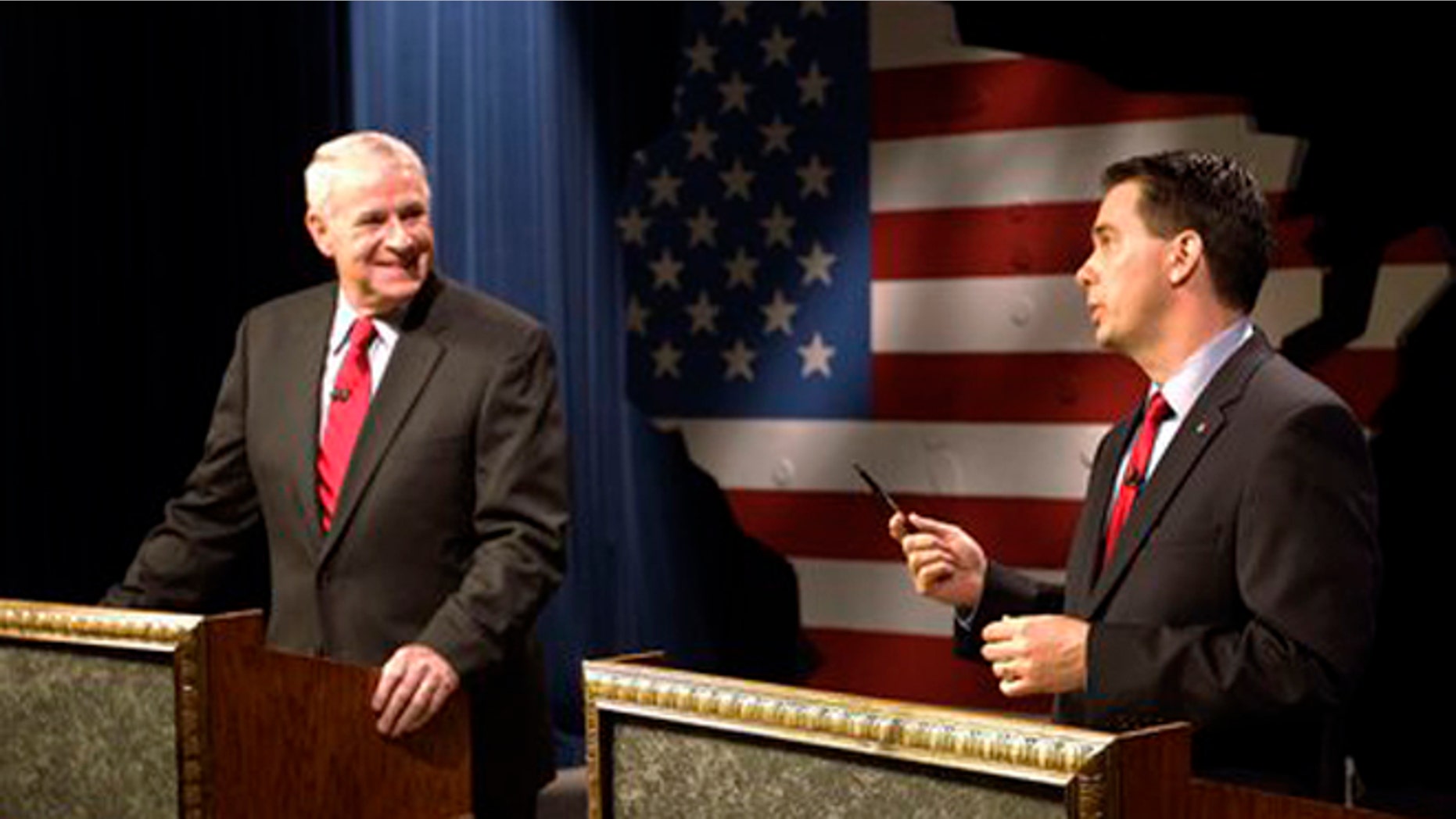 Wisconsin GOP Gov. Scott Walker leads Democratic challenger Tom Barrett 50 percent to 44 percent, according to a poll released ahead of the state's high-profile recall election Tuesday.
The independent Marquette University Law School telephone survey released Wednesday surveyed 720 registered voters and had a margin of error of 3.7 percentage points.
Among the 600 likely voters in that survey, Walker led 52 percent to 45 percent, with a margin of error of roughly 4 percent. The numbers remain essentially the same compared to the school's poll two weeks ago.
An averaging of polls by the Real Clear Politics website has Walker leading Barrett 51 percent to 44.4 percent.
The attempt to recall Walker began shortly after he took office in January 2011 and gained steam when he and Republican lawmakers eliminated most collective bargaining rights for public employee unions. The effort, which aimed to cut the state's $3.7 billion deficit without raising taxes, resulted in large, rancorous protests at the State House that reverberated across the county.
Walker's job approval rating 17 months into his term is 51 percent, compared to a 45 percent disapproval rating, according to the Marquette poll, conducted May 23-26.
Political analysts say the outcome of Tuesday's vote will have an impact on the 2012 presidential election, considering GOP presidential nominee Mitt Romney may need to win Wisconsin to keep President Obama from taking a second term.
Though the state has not voted for a Republican president since Ronald Reagan in 1984, Walker won the governorship in the 2010 midterm elections and three-term Democratic Sen. Russ Feingold was defeated by Republican Ron Johnson.
Neither state political party commented on the poll results.