Wisconsin lawmakers approve bill requiring ultrasound before abortion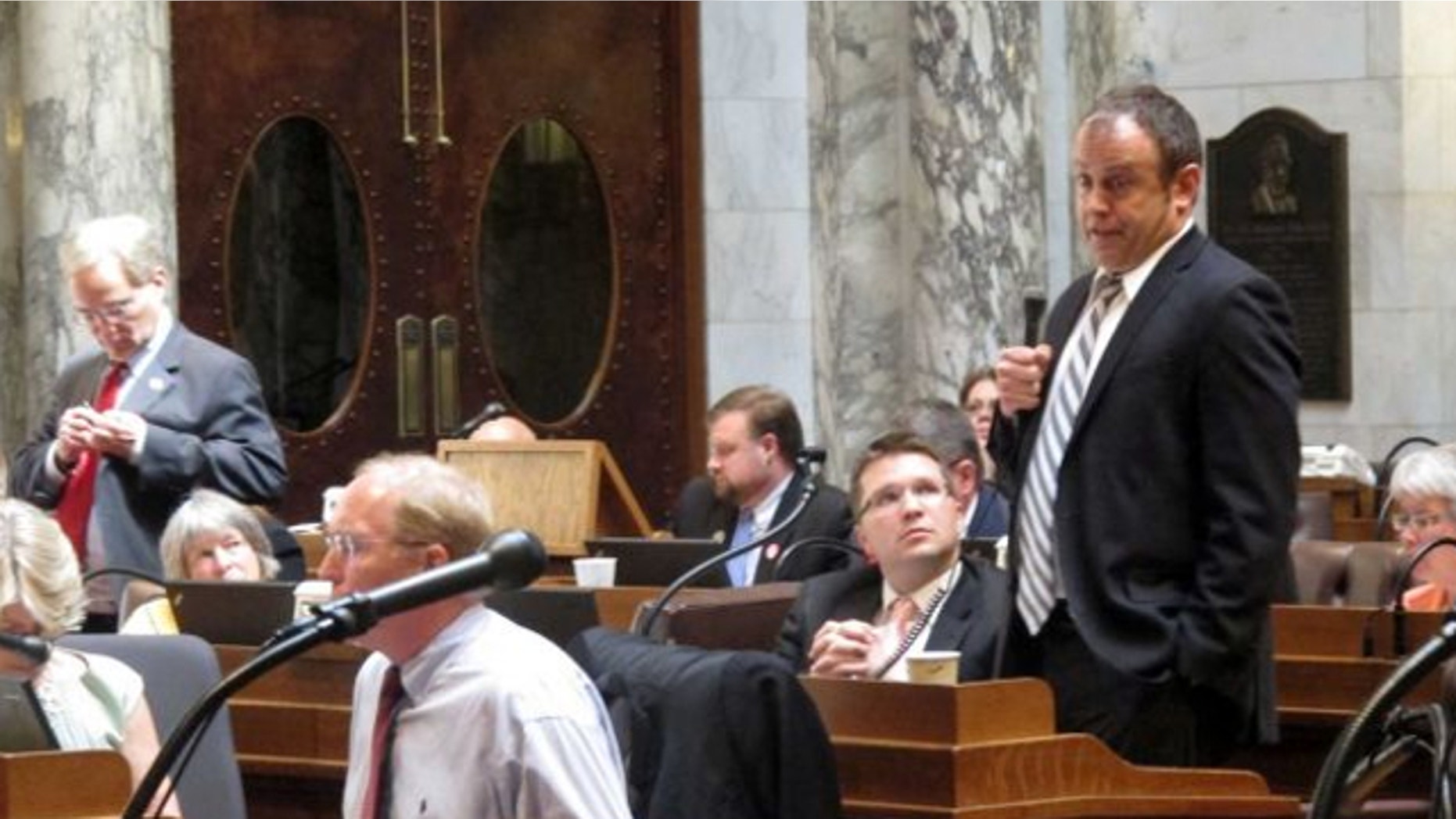 MADISON, Wis. – The state Assembly has approved a Republican bill that would require women seeking an abortion to get an ultrasound of the fetus.
The measure would require the ultrasound and the technician to point out the fetus' features and organs. The bill also would prohibit doctors from performing abortions unless he or she has admitting privileges in a hospital within 30 miles.
The measure was part of a package of bills approved by Assembly Republicans Thursday designed to make it more difficult to get abortions in Wisconsin, joining a renewed conservative drive to impose tougher restrictions on the procedure nationwide.
Another measure would prohibit the state health insurance from covering abortions as well as exempt religious organizations from providing insurance coverage for contraceptives. A third bill would ban abortions based on the fetus' sex.
Minority Democrats railed against the proposals for hours Thursday, accusing the GOP of trying to dictate women's medical care and score points with the conservative base.
"I can't believe you're using women's health as a tool for your next election," said Rep. Christine Sinicki, D-Milwaukee.
Rep. Joan Ballweg, R-Markesan, insisted the GOP's motives are sincere.
"We truly believe what we're doing is protecting life," she said. "It isn't about politics."
Republicans hold an overwhelming majority in the Assembly and easily passed each bill. The state Senate approved the ultrasound-admitting privileges bill on Wednesday; the Assembly vote sent the measure to Republican Gov. Scott Walker, who has said he will sign it into law.
The other bills now go to the Senate. Republican leaders in that house say they're focused on finishing the state budget before the Legislature adjourns for its summer recess and they likely won't get to the proposals until fall. Walker supports both measures.
Most of the debate centered on the ultrasound-admitting privileges bill. The proposal would require every woman seeking an abortion to get an ultrasound. The technician would have to point out the fetus' visible organs and external features to the woman. Abortion providers would to have admitting privileges at a hospital within 30 miles.
The bill's chief Assembly sponsor, Rep. Pat Strachota, R-West Bend, said the ultrasound provision is designed to help the woman bond with the fetus by seeing it and convince her to save it. As for the admitting privileges, she said they're meant to ensure an abortion provider can follow up with a patient at the hospital if there's an emergency.
Democrats complained Republicans shouldn't force women to undergo any medical procedure.
"I'm appalled, just appalled, you feel your morals, what your church dictates on you, have to play out in my life," Rep. Sondy Pope, D-Cross Plains, said.
Planned Parenthood of Wisconsin contends the admitting privileges provision is designed to shut down its Appleton clinic; none of the providers at that facility have admitting privileges within 30 miles, said the organization's policy director, Nicole Safar. Women would have to travel to Madison, Milwaukee or another state for an abortion.
Democrats argued the language has nothing to do with a woman's health or safety. They said ambulances would take a woman who suffered a problem during an abortion to the nearest hospital regardless of whether the provider has admitting privileges there.
Strachota told reporters the Appleton providers should be able to get admitting privileges at a hospital quickly.
The second bill would prohibit the use of public money to cover abortions in public employees' health insurance plans. It also would exempt religious organizations from having to provide insurance coverage for contraceptives.
"This bill stops Wisconsin government from paying for elective abortions and respects religious belief in a way consistent with our state constitution," the bill's author, Rep. Andre Jacque, D-De Pere, told the body.
Democrats said the measure would force women who can't afford contraceptives to go without.
The third bill would prohibit abortions based solely on whether the fetus is male or female. It also would allow the child's mother, father or grandparents to sue any provider who performs such an abortion in secret court proceedings.
Chief sponsor Rep. Steve Kestell, R-Elkhart Lake, said immigrants arriving in Wisconsin are probably using abortions to further their homeland traditions of favoring male sons. Democrats countered that's not a problem in Wisconsin.
North Dakota's governor, Republican Jack Dalrymple, signed a law in March that outlaws abortions as early as six weeks into a pregnancy or when a fetal heartbeat is detected, making North Dakota the most restrictive state in the nation to get an abortion. Dalrymple also signed laws that same month that made North Dakota the first state to ban abortions based on genetic defects and genetic selection and to impose hospital-admitting requirements on providers.
Also in March, Arkansas Republicans passed a law that bans most abortions after 12 weeks. The American Civil Liberties Union and the Center for Reproductive Rights have won a preliminary injunction blocking the law in federal court, however, arguing it's unconstitutional and contradicts the U.S. Supreme Court's landmark 1973 Roe v. Wade decision. That ruling legalized abortion until a fetus could survive outside the womb.
Kansas Gov. Sam Brownback, a Republican, signed a bill in April that blocked tax breaks for abortion providers, banned sex-selective abortions and declared life begins at fertilization. And the U.S. House of Representatives is currently considering legislation that would ban almost all abortions after 20 weeks of pregnancy.
A federal court in May overturned a 20-week abortion ban in Arizona, saying the law violated a woman's right to terminate a pregnancy before a fetus is viable. Viability is generally considered to start at 24 weeks. Some nine other states have enacted similar bans and have faced court challenges.