Wife of former Mexican President Felipe Calderón announces she'll run for president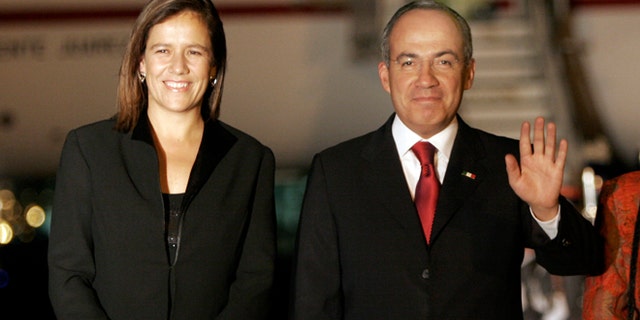 NEWYou can now listen to Fox News articles!
MEXICO CITY (AP) – The wife of Mexico's former President Felipe Calderón says she intends to run for president in the 2018 election.
In a video posted on social media Sunday, Margarita Zavala said she wants to build a national movement of citizens who have lost faith in politicians.
Zavala has been an activist in the conservative National Action Party of her husband, who ended his six-year term on Dec. 1, 2012. PAN is the main opposition party, but it lost seats in June 7 midterm elections and is facing a process of internal restructuring and a leadership overhaul.
Zavala said the party needs to find "a national leader of consensus" and narrow the gap between politicians and Mexico's voters, many of whom complain about corruption in government.
"I will tour the country to listen to people, to talk about our potential and what we want," she said.
Like us on Facebook
Follow us on Twitter & Instagram