Who's going to Trump's State of the Union address? A look at Congress' special guests
There may be a few more empty chairs at the State of the Union this year, as several Democrats have announced plans to boycott the event.
Their colleagues, on the other hand, have promised to fill dozens of seats with so-called "Dreamers," illegal immigrants who were brought into the country as children.
Members of the House and Senate are each allowed to bring one guest of his or her choosing. And the list just keeps growing.
From immigrants to Army veterans, here are just a few of the guests invited to Trump's first State of the Union address.
Immigrants and Dreamers
Flor de Maria Campos: Sen. Catherine Cortez Masto, D-Nev., will bring the immigrant from El Salvador with Temporary Protected Status (TPS) as her guest. The Trump administration announced earlier this month that the special protections for Salvadoran immigrants with TPS would end.
Sunayana Dumala: The wife of Srinivas Kuchibhotla, a 32-year-old Indian immigrant who was shot to death in a suspected hate crime last February at Austin's Bar & Grill in Kansas City, will be a guest of Rep. Kevin Yoder, R-Kan.
Cindy Garcia: The wife of 39-year-old Jorge, who was deported back to Mexico after living in the U.S. for nearly 30 years, will join Rep. Debbie Dingell, D-Mich., at Trump's address, according to The Detroit News.
Denea Joseph: The Dreamer, who came to the U.S. from Belize when she was 7, is an UndocuBlack Deferred Action for Childhood Arrivals recipient. She will be the guest of Sen. Kamala Harris, D-Calif.
Brandon Judd: The president of the National Border Patrol Council, who has praised Trump's success on immigration reform, will be a guest of Sen. Jon Tester, D-Mont.
Viviana Andazola Marquez: The daughter of Melecio Andazola Morales, who was deported from Denver two months ago, will also attend the SOTU as a guest of Rep. Ed Perlmutter, D-Colo., according to The Denver Post.
Cesar Montelongo: The first DACA student to be enrolled in the M.D.-Ph.D. program at Loyola University Chicago Stritch School of Medicine will be a guest of Sen. Dick Durbin, D-Ill.
Dr. Bennet Omalu: The Nigerian pathologist who first discovered Chronic Traumatic Encephalopathy (CTE) in NFL players will attend the State of the Union (SOTU) as a guest of Rep. Ami Bera, D-Calif. Omalu was portrayed by Will Smith in the 2015 film "Concussion."
Leonardo Reyes: The DACA recipient and co-founder of the Oregon DACA Coalition will be a guest of Sen. Jeff Merkley, D-Ore., the senator said in a press release.
Elizabeth Vilchis: The DACA recipient will be a guest of Sen. Cory Booker, D-N.J. Vilchis runs the nonprofit latinoTech, which aids Latino entrepreneurs, according to a press release from Booker's office.
Business and tax overhaul
Tommy Fisher: Rep. Kevin Cramer, R-N.D., said the president and CEO of Fisher Industries, "one of the six companies given a contract to develop a prototype for construction of a border wall," will attend the SOTU as his guest.
Greg Rynearson: The president of Cops & Doughnuts in Clare, Michigan, will share his small-business success story with SOTU attendees on Tuesday. He'll be attending the event as a guest of Rep. John Moolenaar, R-Mich.
Avery Smith: A heavy-equipment operator from Little Suamico, Wisconsin, received an invite from Sen. Tammy Baldwin, D-Wis.
Health and science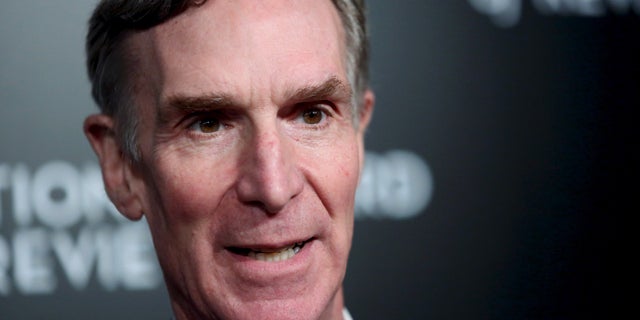 Shelly Elkington: The mother from Montevideo, Minnesota, who has been leading the fight against the opioid crisis after the death of her daughter, Casey Jo Schulte, agreed to be a guest of Sen. Amy Klobuchar, D-Minn.
Dani Hall: Hall, who uses medical marijuana to ease the pain of a birth defect that affects her lower spine, will be a guest of Rep. Charlie Crist, D-Fla.
McKenzie Harrington-Bacote: The program administrator for the Office of School Wellness in the Laconia School District in New Hampshire will be the "guest of honor" of Sen. Maggie Hassan, D-NH.
Caroline Johnson: The mother of three and wife of Scott Johnson, a former Coast Guard officer and firefighter who died from colorectal cancer in August, will attend as a guest of Sen. Christopher S. Murphy, D-Conn.
Bill Nye: "The Science Guy" has railed against the Trump administration's views on climate change. He rallied thousands in Washington to a March for Science in April. He'll attend the SOTU as a guest of Rep. Jim Bridenstine, R-Okla.
Sexual assault and harassment
Danielle McGuire: A guest of Rep. Brenda Lawrence, D-Mich., McGuire chronicled the story of Recy Taylor, a black woman who was kidnapped and gang-raped in 1944, in her book, "At the Dark End of the Street." Oprah Winfrey recognized Taylor, who died in December, during her speech at the 2018 Golden Globes.
Chessy Prout: A high school student who survived sexual assault by a fellow student at a New Hampshire prep school will be a guest of Rep. Ann McLane Kuster, D-N.H.
Jennifer Storm: Commonwealth's Victim Advocate Jennifer Storm, who's responsible for representing the rights of crime victims before the Pennsylvania Board of Probation and Parole and the Department of Corrections, will be the guest of Rep. Dwight Evans, D-Pa.
Law enforcement
Taylor Nielsen: The police officer from Boone County, Indiana, has been struggling with mental health issues after witnessing a double homicide in February 2016. Eight months after the incident, Nielson attempted suicide. She'll be attending the SOTU as a guest of Sen. Joe Donnelly, D-Ind.
Donato Panico: The former owner of Panico's Community Market in Smithtown, New York, formed a nonprofit after the 9/11 terror attacks to serve sandwiches to first responders. He was surprised with an invite to the SOTU by Rep. Lee Zeldin, R-N.Y.
Sarah Pratt: The daughter of fallen New York State Police Trooper Timothy Pratt will be a guest of Rep. Elise Stefanik, R-NY. "Our law enforcement families make incredible sacrifices on behalf of our communities and I am humbled by the opportunity to host Sarah in our nation's Capital," Stefanik announced on Twitter last week.
Military members and veterans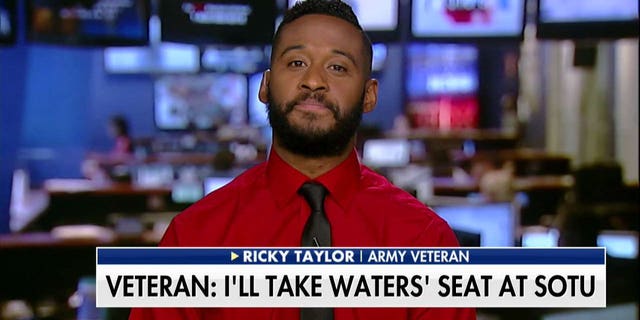 Cadet Simone Askew: Sen. Mark Warner, D-Va., invited Askew as his guest. Askew made history as the first black woman to lead the West Point cadets in August 2017.
Lynda Bengtsson-Davis: The transgender Marine Corps veteran, who has called Trump's attempted transgender military ban "wrong," will attend the SOTU as a guest of Rep. Jared Huffman, D-Calif., according to The Press Democrat.
Staff Sgt. Patricia King: The transgender soldier will be the guest of Rep. Joe Kennedy III, D-Mass., who will deliver the Democratic response to Trump's SOTU address, according to a report by The Boston Globe. "I have served for almost 19 years. And all of a sudden, it is all hanging in the balance," King told The Globe.
Ricky Taylor: The two-tour Army veteran volunteered to fill the empty seat of Rep. Maxine Waters, D-Calif., at the SOTU. So, Rep. Sean Duffy, R-Wis., decided to take Taylor up on his offer.
State and local government
Jean Bradley Derenoncourt: The first Haitian-American elected to public office in Massachusetts is a guest of Sen. Elizabeth Warren, D-Mass., according to MassLive.com.
Tim Moore: The speaker of the North Carolina State House will be a guest of Rep. Patrick T. McHenry, R-N.C.
Mike Nerheim: The Lake County state's attorney from Illinois will be a guest of Rep. Brad Schneider, D-Ill.
Sen. Kwame Raoul: The Illinois state senator will be a guest of Rep. Robin Kelly, D-Ill.
Puerto Rico relief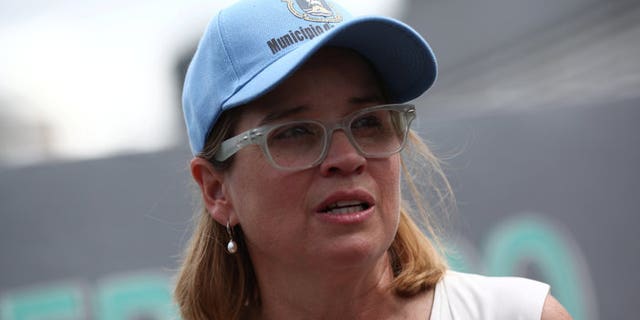 Carmen Yulín Cruz: The mayor of San Juan will join Sen. Kirsten Gillibrand, D-N.Y., at the SOTU. "Throughout the crisis in Puerto Rico, Mayor Cruz has shown extraordinary leadership and fearless advocacy for her city," Gillibrand said in a tweet on Monday.
Brenda Irizarry: The 43-year-old Tampa Bay-area resident, who serves on Rep. Nancy Castor's Task Force on Puerto Rico Recovery & Assistance, started collecting supplies for Puerto Rico after Hurricane Maria hit. She will be a guest of Castor, D-Fla.
Emmanuel Ortiz-Nazario: The 30-year-old from Puerto Rico relocated with his wife and two children to Orlando after Hurricane Maria hit their hometown. He will be a guest of Rep. Stephanie Murphy, D-Fla.
Claudia Sofía Báez Solá: After Hurricane Maria hit, the 18-year-old who was born and raised in Caguas, Puerto Rico, relocated to Orlando, where she attends Valencia College. She will attend the SOTU as a guest of Rep. Darren Soto, D-Fla.
Other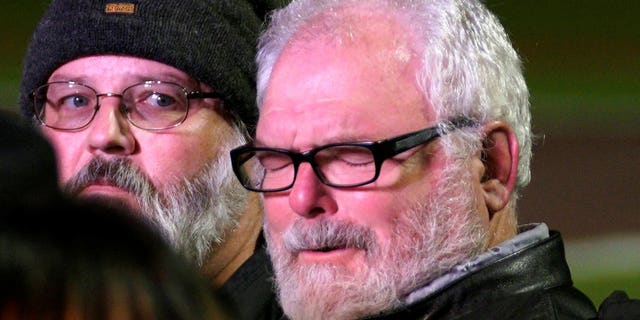 Randy Bryce: The Democratic challenger to Speaker Paul Ryan will be in attendance at the State of the Union address as a guest of Rep. Mark Pocan, D-Wis. Bryce is expected to be the only congressional candidate invited to the speech, Roll Call reported.
Jimmy Drake: The father of Darren Drake, a victim of the New York City terrorist truck attack in October 2017, Jimmy Drake will attend the State of the Union as a guest of Rep. Josh Gottheimer, D-N.J.
Christine Levinson: The wife of Bob Levinson, the former FBI agent who disappeared in Iran a decade ago, will be a guest of Rep. Ted Deutch, D-Fla.
Cara Mund: Miss America 2018 will be a guest of Sen. John Hoeven, R-N.D., according to a press release from his office. Mund is the first Miss North Dakota to become Miss America.
Stephen Willeford: The Texas man dubbed a "hero" for responding to a shooting at a Sutherland Springs church will be in attendance. Willeford exchanged gunfire with the gunman, hopped in a truck and gave chase. He'll attend the SOTU alongside Rep. Henry Cuellar, D-Texas.
Fox News' Kaitlyn Schallhorn contributed to this report.