Who Should Military Chaplains Be Allowed To Marry?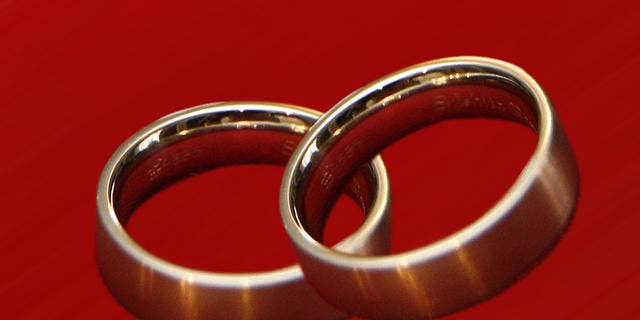 NEWYou can now listen to Fox News articles!
One of the 63 members of Congress that successfully petitioned the Navy to prevent same-sex marriages from happening on military bases, says the Defense of Marriage Act is the law, whether people like it or not.
Gay rights activists disagree.
"Military chaplains should have the right to perform services whether it's ceremonies that celebrate marriage, or to provide spiritual counseling for service members, whether they are straight or gay," said Aubrey Davis, Executive Director of the Servicemembers Legal Defense Network on Fox News.
Navy Rear Admiral Mark Tidd sent a memo in April that said after the repeal of Don't Ask, Don't Tell, chaplains could officiate same-sex marriages on Navy bases if the base was in a state where civil unions were legal. After receiving the letter from Congress, he reversed his decision.
Congressman Todd Akin, R-Mo. says part of the problem is that people are confusing the Defense of Marriage Act and Don't Ask, Don't Tell, which are two separate issues.
"The DOMA federal law that was signed into effect by President Clinton makes it very clear that on federal property or federal employees that a marriage is between one man and one woman. That's simply the law," said Akin.
"There are 134 words in the DOMA statute and the congressman is plainly wrong. Neither the word property, neither the word employee appears there. He can do a fact check," replied Sarvis.
"The point of the matter is that we don't expect the Department of Defense to look at law like an ala carte menu, choosing that we'll follow this one and don't follow the other," added Congressman Akin.
No other branch of the military has released a proposal involving same-sex marriages on military property.