Who is Kimba Wood? Judge on Cohen case officiated Soros wedding, was Clinton AG pick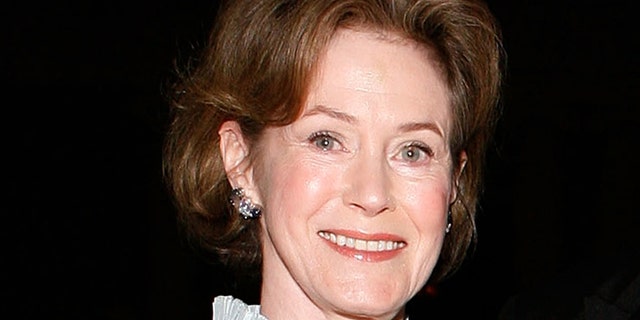 The federal judge presiding over the Michael Cohen case finds herself at the center of one of the toughest legal brawls of the Trump era -- but District Judge Kimba Wood is no stranger to the spotlight.
She has a colorful and potentially controversial past that could arise as the case involving President Trump's personal attorney moves forward. Trump allies were quick to note that Wood once was considered for attorney general by then-President Bill Clinton -- and she even officiated the wedding of left-wing billionaire George Soros.
Former Trump adviser and current Fox News contributor Sebastian Gorka said Wood should recuse herself.

"Now she has power over the lawyer who works for the man who beat Bill's wife in the 2016 election," he tweeted. "WHERE'S THE THE RECUSAL?"
At the same time, the judge has a tough reputation and may end up a fitting addition to a courtroom cast that involves some of New York's most outspoken figures.
New York Times reporter and Trump-watcher Maggie Haberman mused that Wood's "colorful personal history is sort of perfect for a Trump associate trial."
In 2013, Wood presided over the marriage of Soros to his third wife Tamiko Bolton in Bedford, N.Y.
The Hungarian-American billionaire is known for his promotion and enormous funding of left-wing causes worldwide. According to Open Secrets, Soros pumped $10 million into Hillary Clinton's 2016 campaign -- making him one of her top donors. Politico reported that his total funding of left-wing and Democratic causes during the 2016 cycle was $25 million.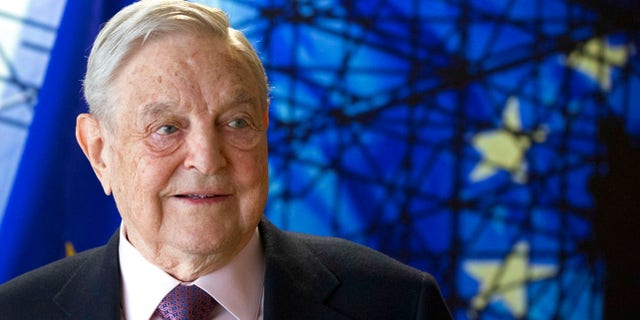 Predictably, Soros is no fan of Trump, calling him a "danger to the world" at the World Economic Forum earlier this year.
SOROS CALLS TRUMP ADMINISTRATION A 'DANGER TO THE WORLD'

But Soros isn't Wood's only liberal connection. While she was nominated to the U.S. District Court by Republican President Ronald Reagan, she was thrust in the national spotlight in 1993 when she was chosen by Democratic President Bill Clinton to be attorney general.
The Clinton White House informed reporters that they expected to announce Wood, only for her to withdraw from consideration amid a public firestorm over revelations she had hired an illegal immigrant as a nanny.

Wood was the second Clinton pick for attorney general to be taken down by the controversy that became known as "Nannygate." Wood's name was floated only after Clinton's first pick, Zoe Baird, had withdrawn after it was revealed she too hired illegal immigrants for household work.

According to a contemporaneous New York Times report, the Clinton White House was furious about Wood's revelation as officials said they had asked specifically about her household help after the Baird fiasco, but Wood said she did not mislead the White House.

She had also raised eyebrows at the time over revelations that she had briefly trained as a Playboy bunny in the '60s, something White House officials feared could lead to some mockery.

The Times' account of Wood's withdrawal from consideration reports that the White House had been limited for picks after the president, pressed by then-first lady Hillary Clinton, demanded the post be filled by a woman. Wood, although a respected jurist, was seen as lacking law-enforcement and managerial credentials.

Consequently, when the "Nannygate" controversy arose, Democrats on the Senate Judiciary Committee including then-Delaware Senator Joe Biden were not keen to fight for the nomination. Janet Reno was eventually nominated and confirmed for the post.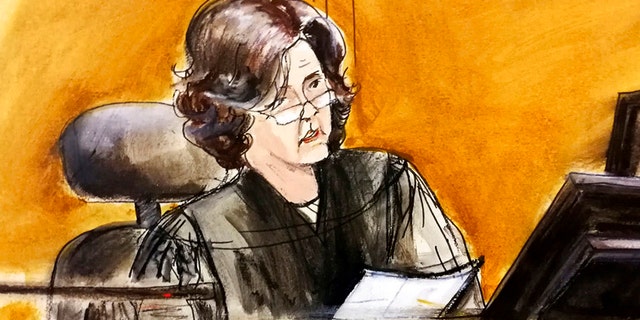 According to The New York Daily News, she has a reputation for being a tough judge, particularly over her sentencing of "junk bond king" Michael Milken to 10 years in prison. The Daily News also reported that in 1995 she was branded the "Love Judge" when the wife of multimillionaire Frank Richardson found his diary, filled with entries about his relationship with Wood.

Cohen is under criminal investigation as part of a grand jury probe into his personal conduct and business dealings, including a $130,000 payment made to adult film actress Stormy Daniels in exchange for her silence about an alleged sexual encounter with the married Trump in 2006.
On Monday, Wood denied a request from Cohen to review the documents seized at his home and office last week before prosecutors see them.
Wood said that she had faith in the Justice Department's so-called "taint team" to isolate materials protected by attorney-client privilege, but added that she would consider allowing a neutral third party requested by Cohen to weigh in.
JUDGE WON'T LET TRUMP ATTORNEY COHEN REVIEW SEIZED FILES BEFORE THE FEDS, AS STORMY DANIELS SPEAKS OUT
It was also revealed on Monday that Fox News host Sean Hannity was the third individual who received Cohen's legal help. Hannity has since clarified that while he had "brief discussions" about legal questions, they never involved any matter between him and a third party.
Fox News said in a statement on Tuesday, "While FOX News was unaware of Sean Hannity's informal relationship with Michael Cohen and was surprised by the announcement in court yesterday, we have reviewed the matter and spoken to Sean and he continues to have our full support."
Fox News' Brooke Singman contributed to this report.